The walls in your house are the frames for your precious art piece: your home. What you hang on your walls should be a reflection on your personality and help define the character of your space. Decorations, more than any other element in your house can give your home a sense of uniqueness, and hanged art-works even more so.
What Should Go up On Your Walls?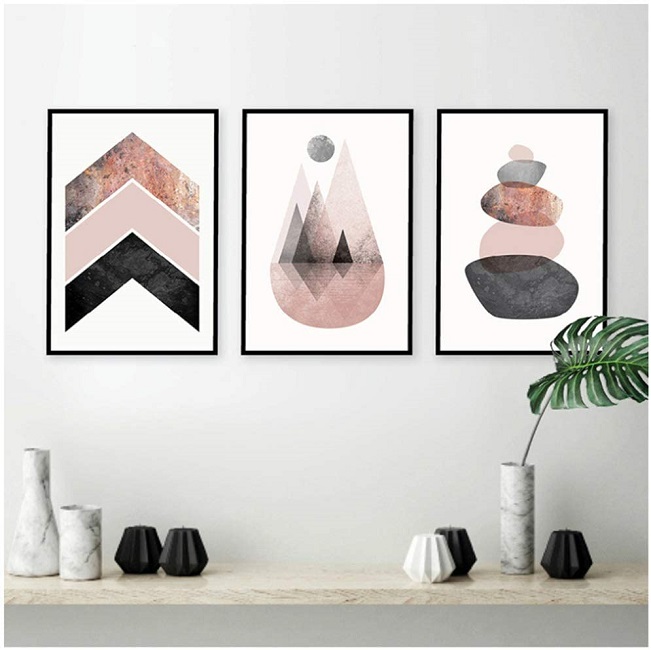 You can adorn your walls with any art you like, paintings, poster wall art, tapestry, murals, or even scones, plants, maps, calendars, clocks, or nicely framed mirrors or pictures. And, what's best, when it comes to cost, it can be as high or as low as you like.
Apart from your budget, choosing hanging art should depend entirely on your own taste. Anything that doesn't make you feel good, shouldn't be attracting attention, and things that go on your wall will catch the eye all the time. Furthermore, art can be the piece that sets up the tone for your entire home décor, as well as the dominating colours.
How Should You Display Your Art?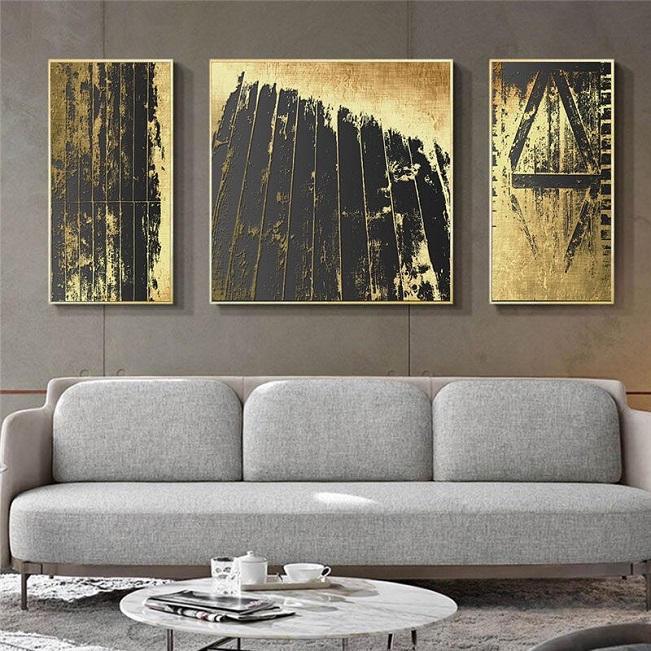 Though the choice is yours for your art, there are some guidelines to help you select the right piece for specific spaces, and hang it in a way that will complement your room, tie different elements nicely, and be pleasant looking altogether. Balance is right in middle of these rules.
For instance, if you have a huge wall, hanging a small piece will look out of place and vice versa – a large piece can look odd on a small wall. But playing with the rules, or even breaking them, can be fun and look nice in some cases. An oversized poster wall art, painting, photograph, or a drawn or hanged mural on a small wall, for instance, can make a strong visual impact.
Another rule of thumb relates to placing, with respect to height. When you place your decoration or art-work, the centre point should be at eye level and not too high. This doesn't always have to apply, especially when you are hanging art over furniture pieces, mantles or something else. What applies here is the rule of big-small, small-big. If you place a small piece of art over a couch or a bed, it will break the balance, but a larger piece, or a combination of more pieces, will look great. The piece should preferably be around 2/3 of the width of the furniture below it, and hung between 10 and 20 centimetres over the top of the furniture.
If you don't have a piece that's big enough to create a sense of visual balance, you can either put it in a bigger frame with a larger mount, or you can gather smaller pieces in a wall gallery or a collage. A good way to create your display from smaller pieces, is to lay your collection of paintings, prints, blown up photos (or even a combination of them) on the ground, and arrange them in a way that you like before hanging them.
When you are creating a collection of larger pieces, leave 5-8 centimetres between them, or if they are smaller pieces you can hung them a little closer together, but still leaving some space between them.
As to positioning, that depends on the layout of the rest of the room. You can put a piece or a grouping right in the middle of the wall, over the centre of the sofa, slightly off centre, or anything that feels right. A good way to discover the perfect spot is to somehow mark the spot (with a piece of paper or a painter's tape, for example), and take a few steps back and see if the spot is really as good as you thought.
Which Rooms Are Right for Hanging Art and Décor?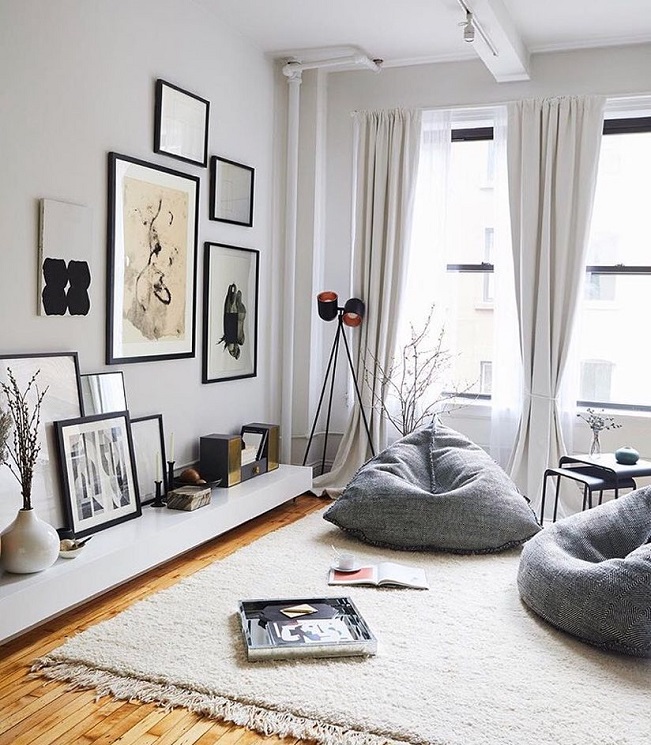 Art has place in every room in the house, and that includes the kitchen, the bathroom, and even the hallway.
Often-neglected, the kitchen, the bathroom and the hallway, shouldn't be overwhelmed with big or very impactful artwork, but should rather complement the room, give off calmness, making people feel welcomed, or even make us laugh. Pick paintings, photographs or wall art prints that go with the vibe. Some people hang funny prints in the kitchen, some choose abstract pieces for the bathroom, sometimes in pairs and mostly bright, or something fun that will make people smile.
The bedroom should feel relaxed, so serene art, with soothing colours, landscape or some simple art print are great choices. The best way to hang art in the bedroom is over the bed right in the centre, and the piece or the grouping should be larger, again, between 60-80% of the width of the bed, in order to look balanced and proportional.
The living room can be the hardest one to decorate, since it's like the centre piece of your entire home, that will be seen mostly by people that will enter your home. All of the abovementioned rules apply here. However, the most important thing is to follow your instinct, and allow yourself to use your imagination.
Hanging artwork is the perfect way to decorate your living room, to create focus points, or an accent wall. Apart from hanging your art using some of these tips, in your living room you can give your art some more attention by putting some scones around it to illuminate it, painting part of the wall behind it, or adding some decorative accessories according to your art – using colours or shapes to complement it, or create a contrast effect to further accent it.
The living room is a perfect place to play with the way you display your artwork. You can, for instance, lean artwork against a wall, on a mantle, a side table, a console table, or even on the ground. You can also complement it with some decorations, or other artwork, like statuettes, in various heights or shapes.