Movies, TV shows and the internet have all been abuzz these days about sex toys. Sex toys can spice up your sex life and help you understand your orgasmic response to improve your performance with a partner, but also allow you to try out new types of stimulation and experience pleasure in new ways.
People finally seem to be realising that masturbation
doesn't have to be something dirty or shameful. Instead, healthy solo sex life is considered a great way for both men and women to get to know their bodies. As a result, sex toys are not considered just for women anymore. The truth is that there are a lot of sex toys for guys as well, from cock rings to anal toys and male masturbators are becoming increasingly popular as well.
Masturbation sleeves are flexible tubes that have one or two openings (on one end or both ends) and may include texture to increase sensation. They serve much the same purpose as female vibrators – to increase the pleasure of solo or partnered play and are designed to create a feeling more akin to sex or oral sex than masturbation.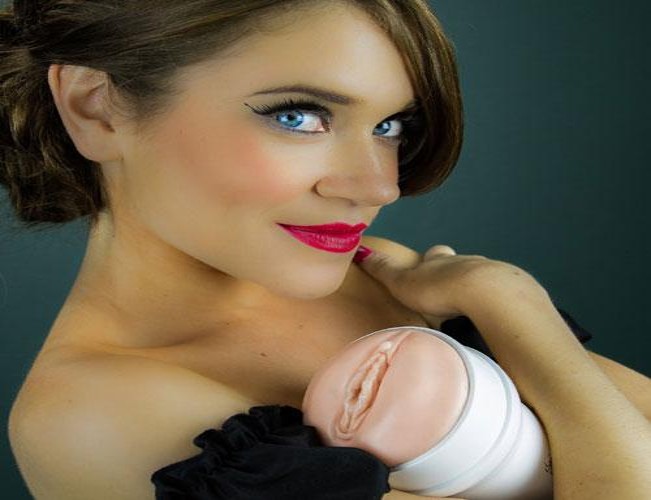 Why and How to Choose a Masturbation Sleeve?
If you are interested in taking your solo play session to the next level with a sleeve of your own, you can find a wide range of masturbation sleeves and choose the right one for you. Here are a few tips that can help you pick a masturbation sleeve and get started experimenting with your new toy.
Choose a Design You Like
Male masturbators come in a variety of designs. Some are designed to look like a vaginal entrance or an anal entrance, while others look like a set of soft lips. Also, there are some male masturbation sleeves that come with a neutral entrance for those that don't think they'd enjoy a particular look. Visual elements can enhance sexual enjoyment, so make sure to choose a masturbation sleeve that can mimic any type of experience you'd like to enjoy.
Pick Your Material Carefully
Male masturbators are offered in a variety of materials, such as silicone, plastic and thermoplastic elastomers (TPE), a rubber-like material. Most of these materials are soft and stretchy to one degree or another. However, the material is a personal preference. If you don't like the first one you try, try another one until you find a material that you enjoy.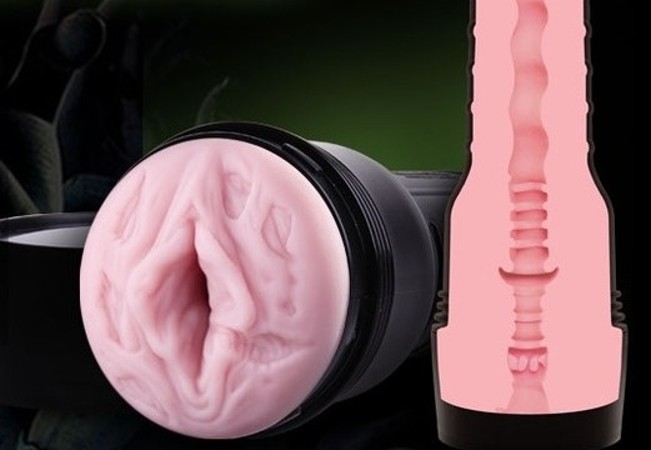 Choose the Right Sleeve Size for You
Male masturbators are made in various lengths and widths. Consider trying different sizes, materials or brands until you find the perfect one for you.
Decide on Vibrations, Whether or Not the Sounds Pleasant You
Most male masturbators are pretty straightforward and consist of just the sleeve, however, some of them come with a vibrating function. Usually, the vibrations come from a vibrating bullet or another toy that can be removed from the sleeve if not needed. If an extra sensation would enhance your experience, choose a masturbation sleeve with a vibration setting.
Understand Suction Choices
Male masturbators come with different types of suction options. Open-ended sleeves are a great choice as they offer a simple clean-up after use, but can't provide the same amount of suction as closed-end sleeves because they don't have a closed-end. Closed-end sleeves, on the other hand, provide a tighter feeling but cleaning them up after may not be very convenient. However, there is no right or wrong choice, just make sure you choose what's more suitable for you.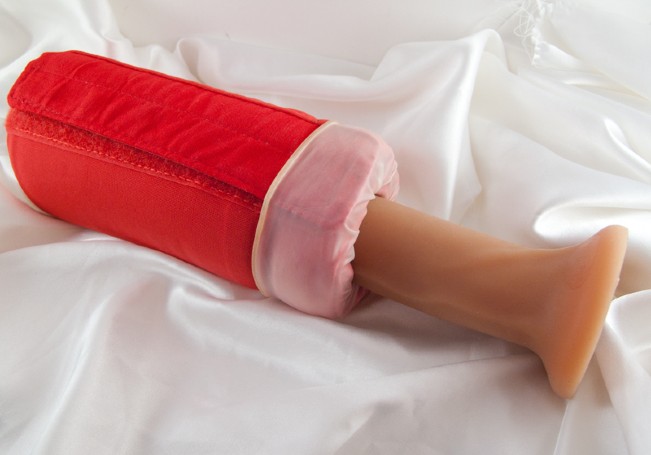 How to Use a Masturbation Sleeve
A masturbation sleeve is are a great way to spice up your masturbation practice, but also it can be used during partnered and/or multi-partnered play, too. There is so much fun to be had when using sex toys with each other and even if it's not a couple's sex toy, such as the masturbation sleeve, you can still enjoy and have a lot of fun using it on your partner and watching waves of pleasure wash over him.
Mutual masturbation can be an equipment-free experience, but if you or your partner has a masturbation sleeve, why not try it? Experimenting with new things can bring more pleasure under the sheets, however, make sure you get permission before introducing the sleeve to your sex routine. You never know if someone has had an unpleasant experience with a certain sex toy and might be triggered by you pulling out a masturbation sleeve without permission. There are different ways to introduce the idea, in person or via text, whatever you prefer.
Keep in mind that lubricant can and should be used to enhance the experience. But don't use just any old lubricant because it can ruin your toy. Choose a water-safe option that can be used with all sex toys or buy a special lube, designed for use with a masturbation sleeve. Purchasing products designed especially for masturbation sleeves can extend the life of your toy even further. You can find special powders that help keep the look, feel and function of your sleeve material longer.
To get the most out of your purchase, make sure to keep your sleeve clean. It's essential for hygiene purposes, but also, it can help preserve the function of your toy. After every use, make sure to clean your masturbation sleeve thoroughly.