Women sandals are the most adored pieces of footwear during summertime as they keep your feet cool and comfy and can be paired with a range of outfits. Sandals come in a variety of shapes, sizes, colours, and styles from formal to more casual ones. You can choose from slide sandals, gladiator sandals, wedges, lace-up sandals, and others. They all have their distinct features, go well with different outfits and are suitable for different occassions.
Slide Sandals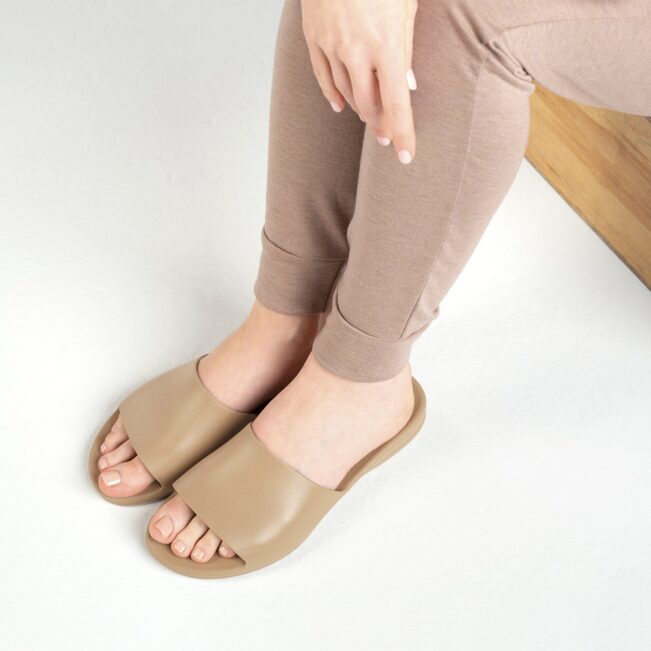 Slide sandals have an open toe with a band running across the foot. They usually have one wide strap or multiple narrower straps over the bridge of the foot. These comfortable women sandals, including Birkenstocks and the retro Adidas slide sandals, are back on the fashion scene and are here to stay. They are available in casual, fashionable and sporty styles, and are very easy to slide on and off. Cork sandals can be paired with everything from jeans to a chic leather mini, and they are the perfect example of stylish and practical footwear.
When talking about cork sandals, you might be wondering what is cork made of. Cork for shoes comes from the bark of cork oak trees. It is the same kind of cork that is used for wine corks and bulletin boards. The best part of it all is that it is environmentally-friendly. Another thing that makes cork a great material for sustainable shoes is that it is naturally buoyant, elastic, and water-resistant. Therefore, footwear made from it is lightweight but sturdy and very comfortable.
Gladiator Sandals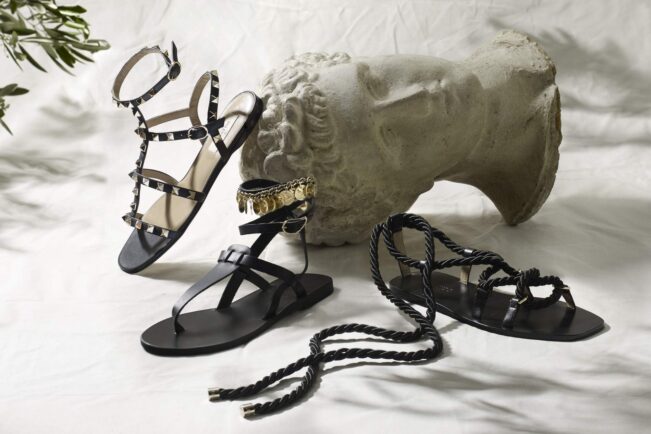 Gladiator sandals are strappy sandals with a T-bar in the front. They are inspired by the Ancient Romans and resemble the design worn by Roman gladiators. This is a style that has been around for years now. They have been on and off the fashionistas' radar and have undergone various changes in materials and styles, so they may have lost a part of their original design. Yet, they are still flat, strappy and very eye-catching.
It's hard to say whether gladiator sandals should be classed as casual or classy. But one thing is for sure, they make a statement no matter the occasion. Low gladiator sandals go well with long skirts and jeans, and higher gladiator sandals look great with shorter dresses and shorts.
Mule Sandals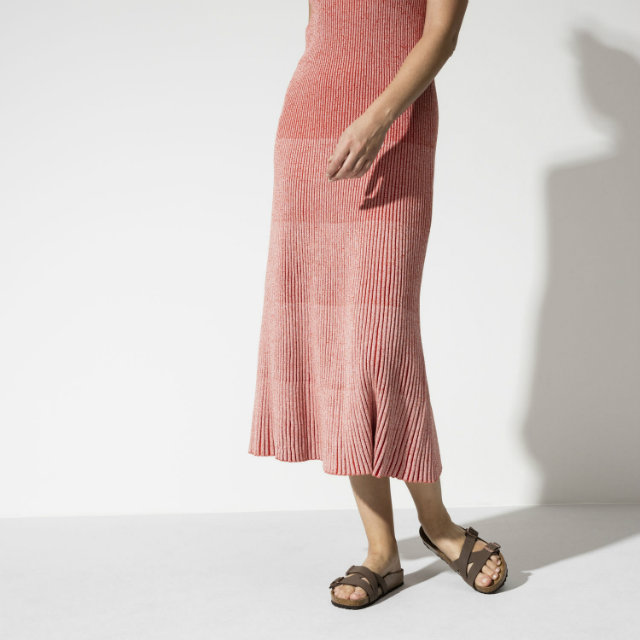 If there is one sandal type that doesn't seem to go out of style, it's definitely mules. They have managed to maintain their popularity due to their super comfy and gorgeous design. Mules are the perfect footwear to create an effortless look. Plus, they are fairly easy to put on and off as they don't have any strings or zippers. There are different styles of mules, with lots of funky designs and embellishments to choose from – there is a pair suitable for any mood and occasion.
Lace-up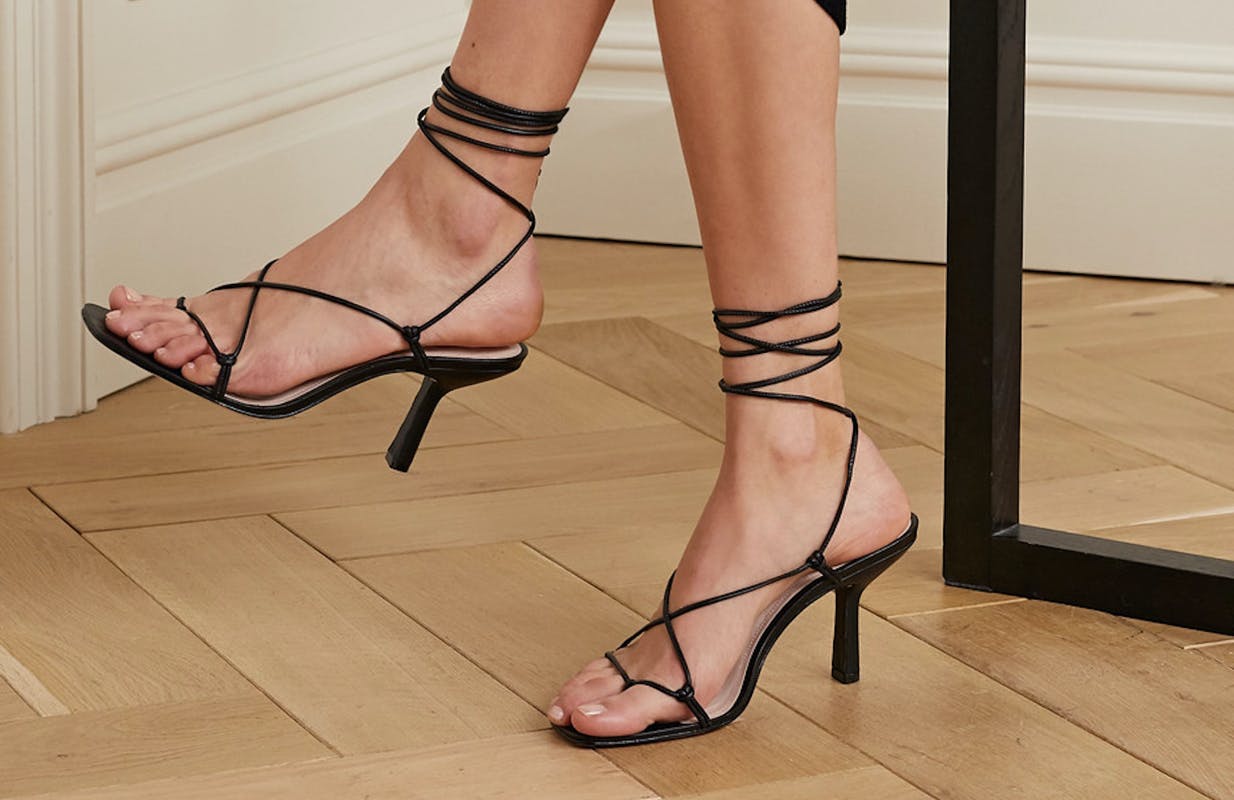 The lace-up style of ladies sandals provides an ultra-sexy look as it leaves much of the foot bare. They are very easy to style and can be worn on a variety of events. There are a few different ways how to tie them. Whether you lace them right up to the thigh or tassel and tidy at the ankle, laced sandals in leather or suede are always flattering and on-trend. You can wear them with a slip dress in the evening to create a minimal date look or with a pair of jeans for a day time look.
Wedges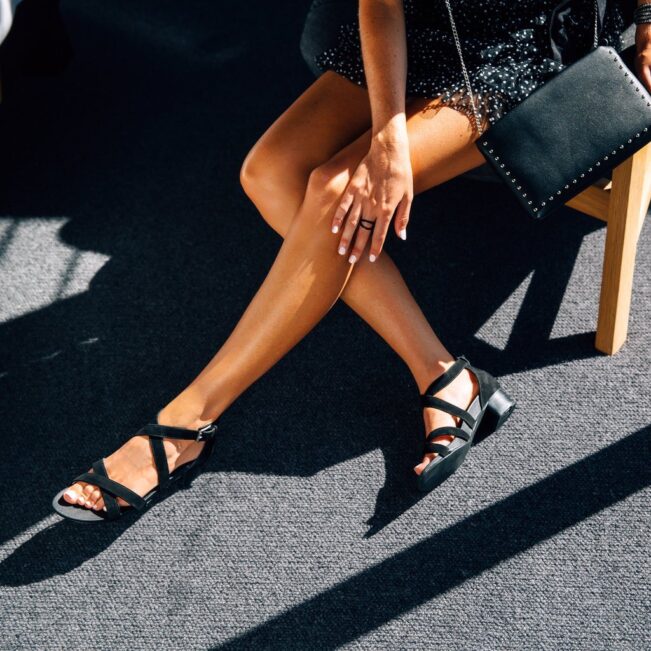 Wedges usually have open toes and ankle straps. They are the ideal choice if you're looking for a shoe that will make you look taller without causing you pain. Even though these are heeled sandals, they are surprisingly comfortable to walk around in due to the added instep support. You can style them up for an everyday casual look as well as for special occasions such as a wedding or a party. You can wear them with literally any outfit you have in your closet. You gotta love wedges!