The perfume industry releases nearly four hundred perfumes for women and men every year. These new fragrances join the many other fragrances already available on the market, and can make selecting what is right for you a little overwhelming. It is easy to find your signature perfume when you know what type of scent you find appealing. Perfume makers have their own categories and terminology to classify products. So, how many times have you been baffled by fragrance ingredients? Yes, you have heard of amber, agarwood and tonka note, but have absolutely no idea what each term means. And of course, tons of different fragrances available on the market certainly do not help you.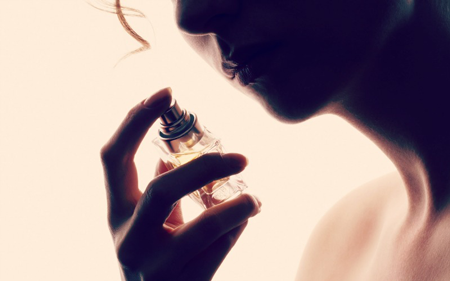 But, as complicated as it may seem, knowing fragrance terms is important in order to make a better selection. Perfumes do not smell the same on everyone, thus you need to choose a fragrance that best compliments your style and personality. Also, this will help you complete your order faster when browsing perfume Australia online shops. But, to better understand each fragrance term, it is best to use a specific perfume as an example. So, let's take Thierry Mugler fragrance Angel as an example. Now, who does not love the oriental vanilla character of this top-selling Thierry Mugler fragrance? And not to have men feeling as if left out, I've chosen Guerlain fragrance for men Derby. So, let's get to work and help you master your fragrance know-how.
Both Thierry Mugler fragrance Angel and Guerlain fragrance Derby, just like all other perfumes out there consist of different notes. Note is simply said, an ingredient – something a perfume is composed of. There are three different notes:
Base notes – For example, base notes of Therry Mugler fragrance Angel are caramel, dark chocolate, vanilla, musk, patchouli, amber and tonka bean while the Guerlain's Derby features vetiver, oakmoss, patchouli, sandalwood and leather.
Middle notes – When it comes to middle notes, in Therry Mugler's Angel you will be able to smell apricot, honey, blackberry, orchid, plum, jasmine, peach, rose, red berries and lily-of-the-valley. Guerlain fragrance Derby features the middle notes of rose, nutmeg flower and jasmine.
Top notes – The top notes of Debry perfume are mint, artemisa, lemon and bergamot, while Angel features scents of coconut, melon, cassia, mandarin orange, bergamot, cotton candy and jasmine.
Notes also help divide perfumes into categories. For example, Therry Mugler fragrance Angel is an oriental perfume, while Guerlain's Derby falls under Chypre category. Other categories you should know about are: floral, fruity, oceanic, citrus, green and spicy. Furthermore, as in music you need few different notes to create a chord that has a unique sound, in perfume world, an accord is a scent created of few different perfume notes or ingredients that mixed together form a distinct perfume. For example, the classic accord in the Chypre perfume category is oakmoss, labdamun and bergamot.
Knowing fragrance terms will not make you an expert in perfumes, but will certainly help you find your signature scent easier.