Travelling with a baby can be intimidating as there are so many things to plan, pack, and just plain worry about. Whether it's a simple outing to the park or a lengthy family trip, the key is to prepare, prepare, prepare. Making sure you have everything your baby may need can save you from a lot of stress and you'll always have a backup if you were to experience a small accident like a thrown-up lunch while on your trip.
Packing for a trip with your baby can be a daunting task, though, especially if you are not really that into planning things. Travel is unpredictable and you want to be prepared for anything, but don't bog down with too much baggage. Some smart planning and bringing just a few right items is the key to having a truly enjoyable trip.
After all, parenting on the go is all about flexibility. And half of the stress is simply getting to your final destination. Once you get there, it all seems to fall into place. To save you the hassle of planning what to bring on your next trip with your little angel, here's a list of baby travel essentials to set up before you get to your destination. Also, you will find some useful tips for travelling with a baby while keeping your sanity intact.
Essential Baby Travel Items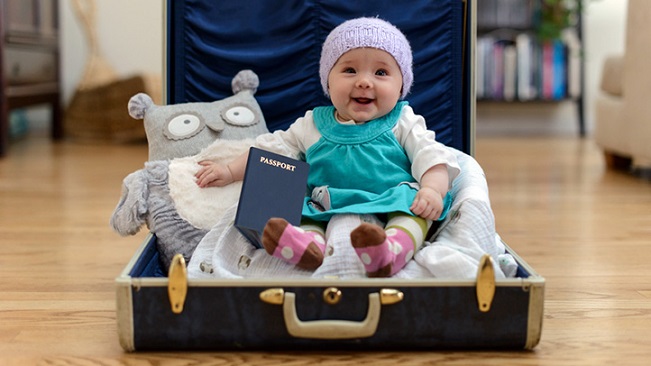 Having the right gear is actually the key to having stress-free travel with your baby. You want it to be fun and easy, so get some practical accessories for your out and about baby time that will make everything a breeze. There are a lot of really helpful products that will make your travel easier both physically and mentally. Some things are obvious like clothing and choosing the right clothes for your baby boy or girl, diapers, food, a car seat, stroller, or carrier. But other baby essentials such as stroller organizers, bottle holders, wipe dispensers, and anything else you might need are easier to overlook. Let's take a closer look at some essential baby travel items to bring for your next travel with your baby.
Travel Car Seat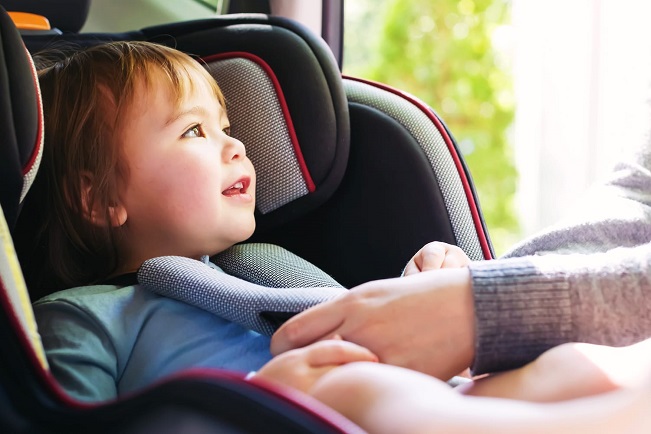 When talking about on-the-go, keeping your child safe is of utmost importance. Therefore, a car seat is definitely a must-have item when travelling with a baby. Car seats are designed to keep kids as safe as possible. There are so many different seats on the market and the type of seat you choose will depend mainly on your child's age, size, and developmental needs.
Pram Caddies
When out and about baby travelling, you will have a lot of items in tow, and a pram caddy is just the accessory to ensure everything you need is accessible and in easy reach. Pram caddies aim to help you with storage and organization. They come with a compartment for everything so you can conveniently have all the essential items – nappies, baby wipes, feeding bottles, clothes to change your baby – within easy reach. There are various stroller organizers available in different sizes, colours, and designs, from sleek, faux-leather beauties to caddies that double as compact nappy bags.
Diapering Accessories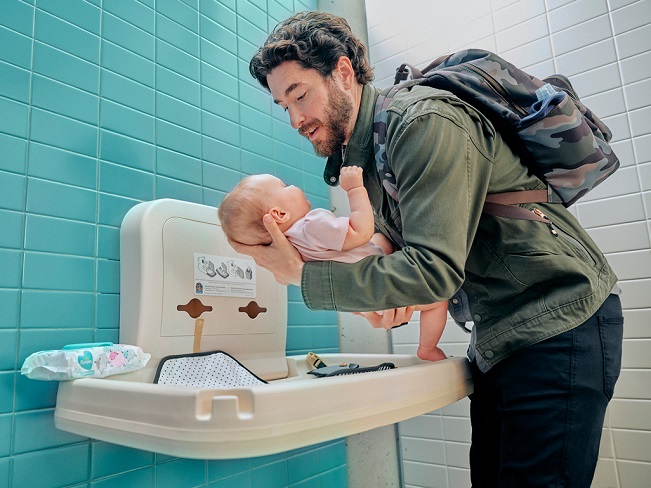 Modern cloth diapering has come a long way since the days our grandmothers used plastic pants and poked babies with pins. While there's nothing wrong with going the old way, it's really cheering that nowadays there are lots of diapering accessories designed to make changing diapers quicker and easier. Cloth wipes, wipe dispensers, diaper sprayers, liners, and the list goes on. While these accessories are not necessary to cloth diapers, it's nice to have them especially when you are traveling.
Travel Bottle Warmer
Babies like warm milk and a bottle warmer is just the item you need to warm bottles of either breast milk or formula, especially when you are on the go. A warmer is a safe and effective gadget that preserves nutrients. It's faster than the other methods and is ready for feeding time in no time at all. There are various bottle warmers out there, both running on electricity and battery-powered options.
Tips for Travelling with a Baby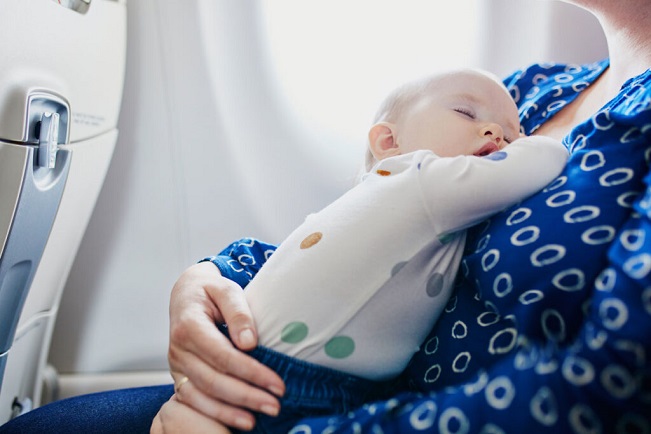 Travelling with kids but especially babies is never easy. Some settle easily wherever you are, while others may feel more anxious about the change in routine. Before you go, ensure you have packed everything you need. Try to keep things handy. Check you have enough supplies of clean clothes, wipes, and nappies when on the go. A bag with a lot of pockets or a contemporary stroller organizer is a great idea. Toys are also useful to keep your baby distracted while on the road. Also, think about the milk. Breastfeeding is the easiest way to feed your baby when travelling, but an insulated bottle warmer is also a good option.