There are many scientific studies that have proven the importance and all of the benefits of spending time with our family. Making family a priority and devoting our time to them improves mental health, boosts self-confidence, teaches conflict resolution, reduces stress and lengthens life expectancy. In this time of technological advancements and social media expansion, many of us get stuck in the virtual world and ignore the real people around us.

Summertime gives us many opportunities to explore new activities. Depending on the age of the kids, the number of family members and everyone's interests. there is plenty to choose from. Indoors or outdoors, staying together and creating memories is important.
Visiting the Waterpark
During the summer, every family wants to pack up and go on a vacation. But sometimes that's not possible, so we need to find an alternative for the seaside, and a waterpark can be a great alternative. This is the perfect place if you can't afford to get an extended break from your job or don't have the money to spend. Waterparks have a lot to offer to people of all ages, from toddlers to seniors and everyone in between. To make the time spent at the waterpark more exciting, you can even buy kids pool inflatables.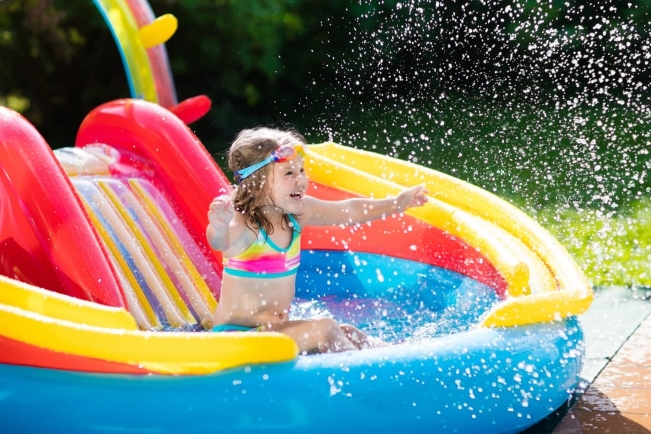 No matter how old you are, there's no way a waterpark won't make you feel good. Especially when you're there with your family. The fun rides, slides and activities can make the day go by really fast and take you back to your childhood. Many parks have family games you can engage in, like zipline, climbing wall or an adventure park. A dose of family competition is always healthy. You can find kids pool inflatables in many shapes and sizes, so you can easily find the ones that best suit your family's preferences and needs. 
Camping
Camping is one of those things that families think they can't do until they do it. You will create long-lasting memories from undertaking this exciting activity. It's a way for you and your family to disconnect from the "real world", enjoy each other's company and be who you are. The stressful and busy life of the city is going to be on pause for a couple of days. So sit back, relax and reap the benefits of becoming one with nature.

One of the most appreciated things about camping with your family is the bonding experience. By being together all the time, you open up and talk about your everyday lives, problems and interests. Activities like fishing, swimming, playing games, skipping stones, hiking and making s'mores are just a few you can choose from. Kids love trying something new, and nature provides us with so many options. Instead of looking at your phones, tablets and the TV, you can now focus on yourself and your dearest, and create memories that you will cherish forever.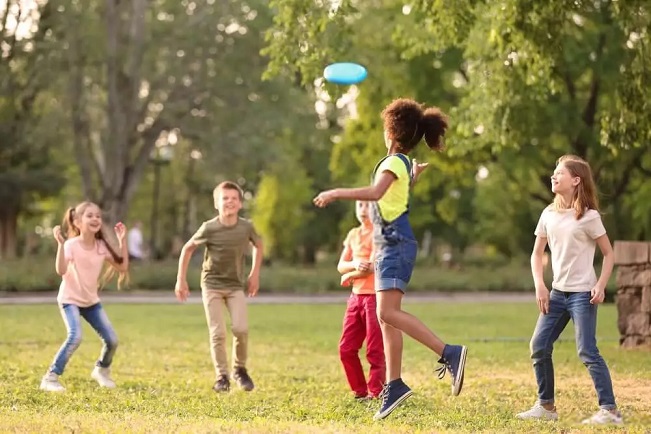 Sleeping under the stars and waking up to the first rays of sunshine is a true blessing. The fresh air will clear your mind and give you more energy. Plus, the food prepared over the open fire has unique flavours that you won't taste anywhere else. And the best thing is, you're teaching your child to be adventurous, free, live life to the fullest and appreciate nature more. Many beautiful camping sights are waiting for you to discover.
Preparing For a Picnic
A picnic is one of those social activities that'll never go out of style. It's a perfect opportunity for spending some quality family time together and breathe in the fresh air. Kids run around in the sun, playing games, you drink a glass of wine talking with your partner. Truly a wonderful activity and a perfect escape for self-reflection and family fun.

But picnics are not just about relaxing and enjoying the sun, there are plenty of activities and games you can do with the children to make the day unforgettable. You can play tug of war, race in a potato sack, have a watermelon eating competition and even have a cricket game. Keeping the kids active and entertained has many benefits, not just for them, but for you as a parent as well.

This is a time where you can bond, through play and conversation, and learn some new things about them. The fresh air they breathe and the time spent outside has its mental and physical benefits. It reduces stress levels and anxiety, improves mood, helps with respiratory problems like asthma, and vitamin D and calcium are absorbed from the sun, helping them with strengthening the bones and teeth.

Having that family meal together out in the open is priceless. Prepare some healthy food, light ingredients, lots of water or fresh juice. Your bodies will thank you and you'll be full with lots of energy to spend throughout the day.
Kites in the Sky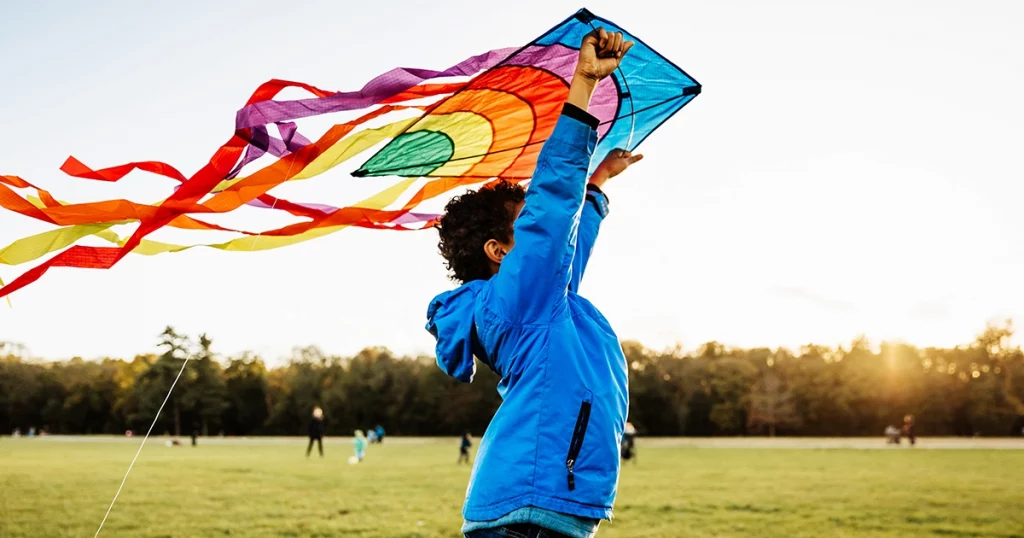 Is flying a kite something you did a lot as a child? Why not do it now? Kites are not just for kids to have fun. They can be entertainment for the whole family, age has nothing to do with it. Get a kite kit and assemble it with your kiddos. This will boost their creativity and motor skills. It may seem easy to do but there is always some obstacle that you'll go through together. Plus, they'll get some exercise, eye stimulation and upper body posture improvement.
When flying the kite, you and your kids will forget about all of the troubles and problems. The colours and movement of the kite in the wind will simply mesmerize you and let you slip away into a different world. Go to the park or by the beach, let those colours fill the sky and your heart with joy.
DIY Projects
If the weather is bad and you can't go outside to have fun, bring the fun into your home. You can play board games, watch your favourite movie, cook together and so much more. But when it comes to family bonding and experiencing things together, DIY projects come on the top of the list. This will give the kids some new skills, teach them patience and boost their creativity.

Many are the choices for home DIY projects. You could create a small garden and decorate it the way you like, play with marble art, grab the markers and paint some stones. That one sock that lost its buddy can become a new toy, the shells from last year's vacation will look wonderful on a picture frame. Or, you can involve your kids in painting the wall, building some bookshelves, benches for the garden, and cardboard furniture.
In Summary
We cherish and appreciate every moment spent with our family; buying kids inflatables, trying the new kite, skipping stones on the lake, always making the best of it. Even if you can't go out and have fun, there are always millions of ideas on keeping ourselves busy and entertained at home.