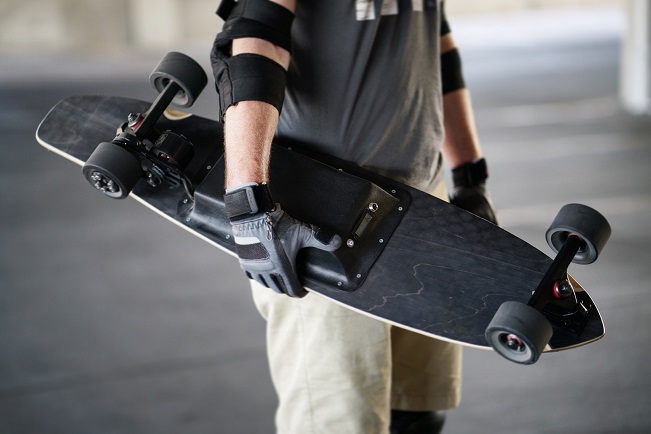 The tech world is constantly evolving and broadening its horizons onto so many different aspects of modern living. No wonder that nowadays we use technology in almost all parts of our lives. Throughout the years we've witnessed the debut of electronic transport gadgets, like electric bikes and scooters. One of the less expected additions to this group were electric skateboards.
These devices are operated with the help of their front-to-back body weight-shifting mechanism. There are also a lot of electric skateboards that can be controlled with a hand-held throttle remote. Even though they are most commonly used for basic daily commuting around town, electric skateboards are also used by thrill-seekers on off-road locations.
Some of the basic components of an electric skateboard include a wireless throttle, speed controller, a set of rechargeable batteries, and of course the electric motor. There are so many models to choose from today, which can be a little overwhelming for the average consumer. For that very reason, I've compiled a list of what to look for when purchasing a self-balancing electric skateboard, their different types, and the perks they provide.
Build Quality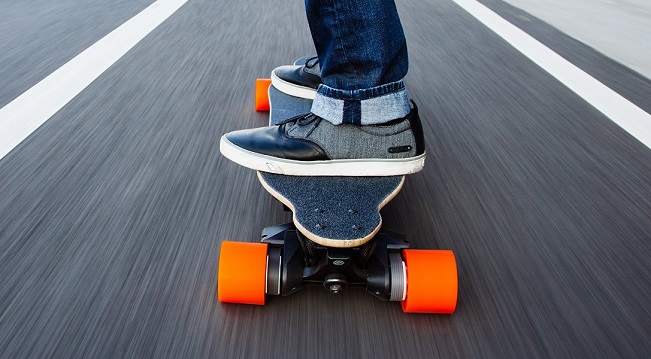 The build quality of your skateboard is very important because it can determine your overall experience. In both theory and practice, a nice and sturdy skateboard is what is going to make you feel safe and help you have a good time. Manufacturers use a range of materials in the production of skateboards, the most common ones are maple wood, bamboo, and even aluminium. A lot of the time manufacturers use a combination of maple wood and bamboo to make the board extra sturdy.
Wheels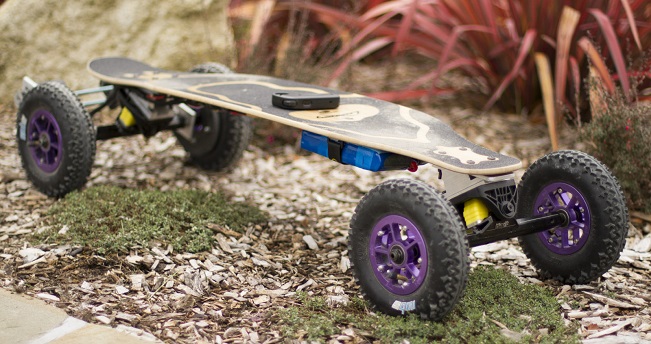 The wheels of your skateboard can make a world of difference in your riding experience. There are many options to choose from on the market that some manufacturers have even designed one-wheel electric skateboard models. As a matter of fact, OneWheel has become a highly reputable brand that specifies in designing self balancing electric skateboard models for thrill-seekers. 
Most electric skateboards nowadays come with polyurethane wheels, but some brands even offer rubber tires, which are more likely to stand the test of time and provide a smoother and more stable experience.
Appearance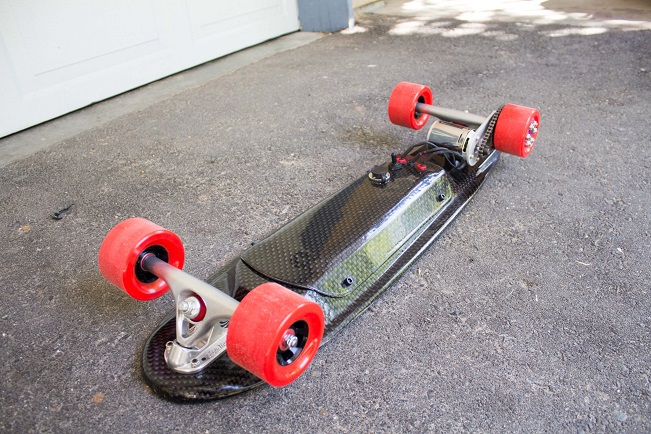 For some people, the design and overall appearance of an electric skateboard can play a great role in their buying decision. At the end of the day, you want this awesome piece of tech to make a statement and be an extension of your personality. Ergonomics have also a lot to do with it as well because you need your gadget to be easy and comfortable to use.
Since we got the important features that you should look for out of the way, let's take a look at some of the perks of using an electric skateboard and see how it can make your life more exhilarating.
A Great Addition to Your Tech Collection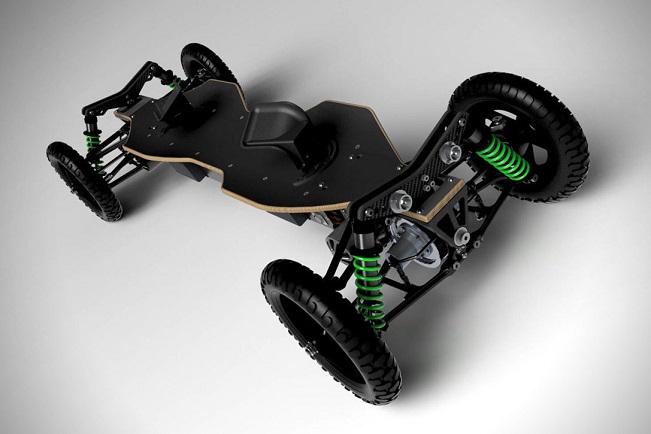 If you are a technology enthusiast who is passionate about everything high-tech, an electric skateboard could make for a fantastic addition to your gadget collection. Make sure that you choose a model that is above the mid-range category though. The market is quickly becoming so oversaturated, you wouldn't want to end up with a redundant and poorly-built product.
Enforcing Sustainability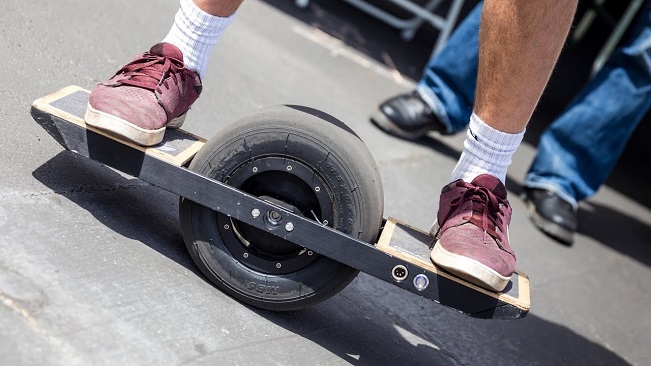 Being a force for positive change in the world is always a marvellous thing to do, so you can imagine the wonders you will be doing for your environment if you opt for an eco-friendly transportation device like an electric skateboard. Whether it is four-wheel, or a one wheel electric skateboard, all that matters is that you are having fun while going places and help protect the environment.
If your daily commute to workis not very long, a self-balancing electric skateboard may be just what you need to make travelling to work more pleasant. Those couple of moments you will get to spend riding on your own before entering the office can be crucial for the quality of your day.
Activity Monitoring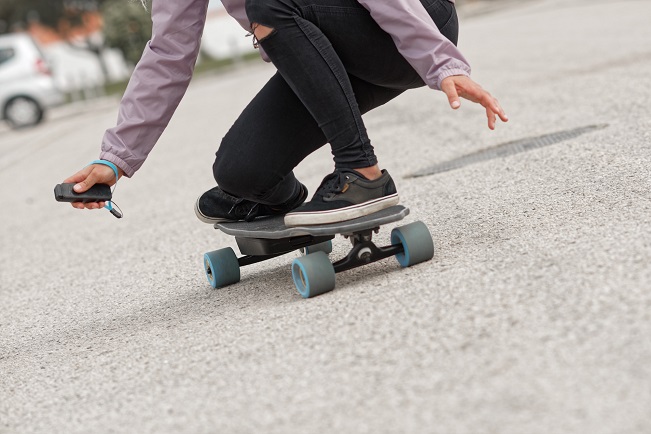 Many brands that produce self balancing electric skateboard models offer Android and iOS applications that can sync with your gadget to inform you about your daily activity level. This can help you determine how much time you're spending outdoors. For people who are interested in activity tracking devices, this could be just the right boost for you, especially if you are interested in being more active.
Mental Health Check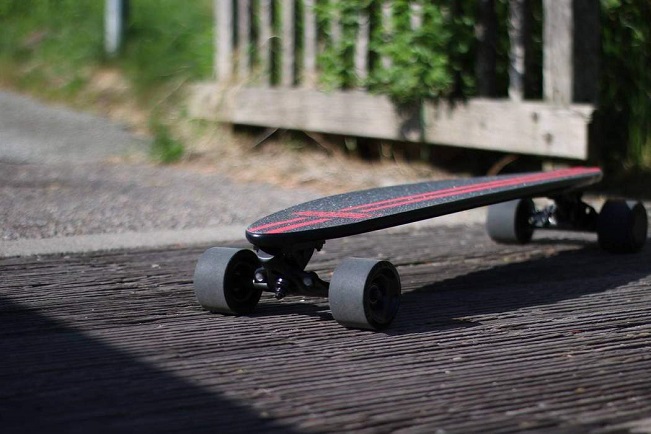 If you're looking to spend more time outside and roam the streets on your own, it may be a good idea for you to ditch public transportation and grab an electric skateboard instead. This type of active travel can truly do wonders for your mental health and help you clear your mind.
Regardless, you won't be missing much – public transport is by default very slow and you really won't be giving up any of your precious time. In fact, you will be travelling more mindfully, and using a balance skateboard electric model will help you create a routine that you will potentially always look forward to doing. One of the key things that help promote a higher quality mental health state is being active and spending time outdoors.