If you feel that your home is missing something, even though you have recently redecorated and bought new pieces of furniture, take a look at your lighting fixtures. If your lighting is outdated or does not provide the illumination you need, it is time to do something about it.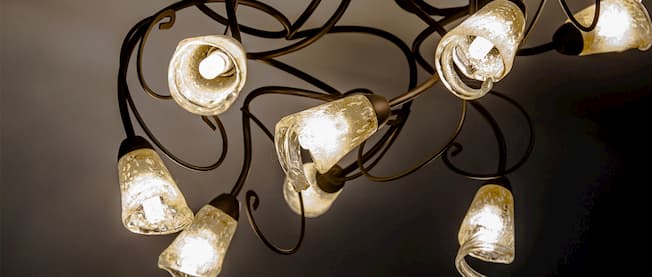 Home lighting is not only of practical use. It should be considered its own art. Lighting gives the final touch of every room. It can make it look fantastic or terrible. When chosen and positioned right, your home illumination can make you feel as if you have moved to a whole new place. So, no wonder people spend so much time picking the right options. If you're looking to change something about the lights in your house, here are some important factors to have in mind.
Your Home's Theme
Before you purchase anything, make sure it fits the exact theme of your interior. You can find stylish home lighting available in all kinds of designs from dramatic and traditional to sleek and modern. Mixing interior design styles can also be quite cool when done the right way. But when doing so make sure to stick to only a couple of themes or the place can appear overwhelmed and tasteless. Also, it's important to note that the styles should complement each other.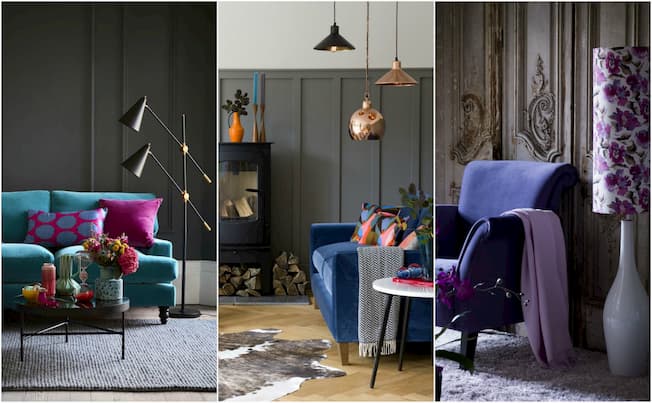 The Size of the Fixtures
When it comes to the size of your lighting fixtures, the general rule is for the statement pieces to be the biggest. But this doesn't mean to go for an oversized chandelier that suffocates the entire place.
Here's a handy formula to determine the size of your lights. Measure the length and width of the piece of lighting and then measure the size of the room. The ratio would tell you if the piece would be too much or just enough (this especially goes for centrepieces). Avoid ratios that are smaller than 1:5.
Think in Layers
Many people forget that layering is the key to having a superb lighting scheme in the home. Getting only one light fixture might be enough to light up the entire room. Plus, layering lighting helps to create mood. But be careful not to add too many lights and make the space look like a theatrical stage or you'll end up with a room that makes you anxious, tired and even irritated.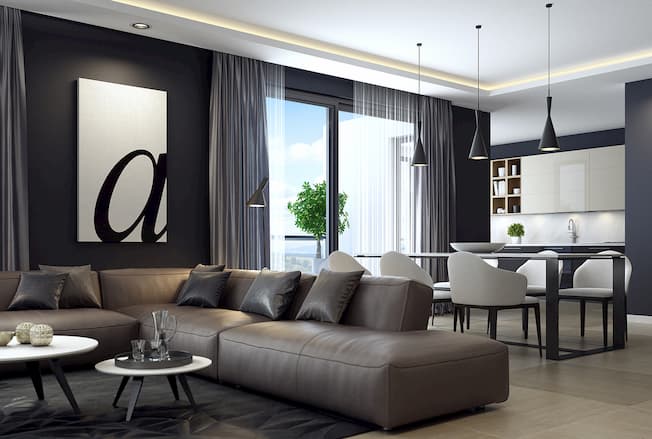 These are the three main types of lighting that you can use to create layers that work together beautifully:
Ambient – General or ambient lighting is the one that adds the most of the light in the room and lets you function safely. It ranges from chandeliers to pendants and recessed lights.
Accent – It will highlight anything you want such as paintings or shelves. Typical examples include wall sconces, uplighting and downlighting and track lights.
Task – Such lights provide focused illumination and are used to allow you to perform a specific task easier, like for instance cabinet lighting over your kitchen counter or desk lamps.
Consider the Needs of Each Room
Different rooms in the home are used for different purposes. And to be functional, they need to be illuminated according to their specific purpose. For instance, spaces like the living room, bedroom, and dining room have a casual purpose as we use them to relax, sleep, or enjoy meals. For this reason, it's best to use a mixture of soft ambient lighting and some accent lighting. In these areas, warmer white lights, like for instance, 2700K LEDs can help to create a soothing atmosphere where people will love to kick back and relax.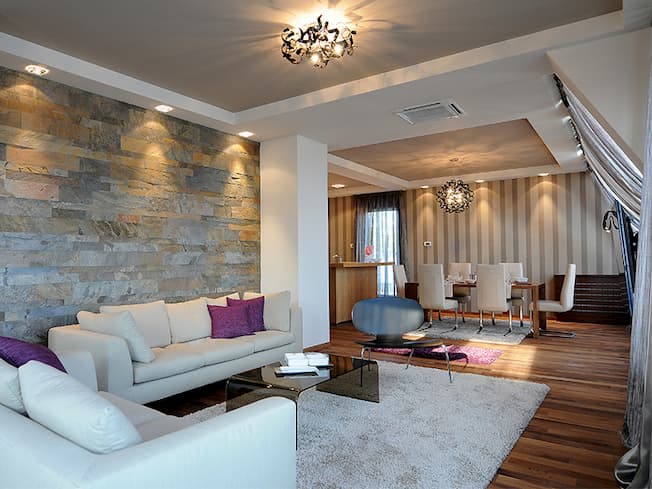 On the other hand, areas like the kitchen, bathroom, and office are used to perform tasks that need our attention. As a result, they should be illuminated for utmost visibility with the help of overhead and task lighting. High-K LEDs produce a more energizing bright light that offers the best visibility.
Don't Make These Mistakes
Picking the wrong size – A chandelier that's too small for a large living room or dominates over a small dining table would look ridiculous. The same goes for super large lamps placed on your side tables. When choosing fixtures, don't judge size solely with your eyes. When looking at the pieces at the lighting showroom, everything would look super small. These spaces are usually spacious and with tall ceilings, and can make large chandelier look smaller. So, always consider your measurements.
Not paying attention to the colour of the walls – You can add ten pieces of light fixtures and your room would still look subdued if your walls are painted in dark red or grey. If your goal is to make the room brighter, consider choosing a lighter colour. Dark colours absorb light and can make the space look more obscure.
Your final choice is up to you. If you aren't sure about something, you can always consult with an interior designer or ask the lighting supplier for expert advice.