Even if you don't consider yourself a sporty type, every women should own at least one pair of sneakers as part of her go-to shoe collection. There's no denying that sneakers are the most comfortable footwear for having a day around town, or even going to work if the dress code allows it. But besides being loved for the comfort they offer, in the recent years sneakers have also become a fashion favourite.
Matching a stylish pair of sneakers (not the gym kind) with your favourite midi dress or skinny jeans is sure to add a special touch of cuteness to your look. And in the vast range of womens casual sneakers Australia retail stores offer, you are sure to find a nice pair of kicks that can complement any outfit. Here are a few ways you can introduce sneakers to your look.
Skinny Jeans and Sneakers for a Day Out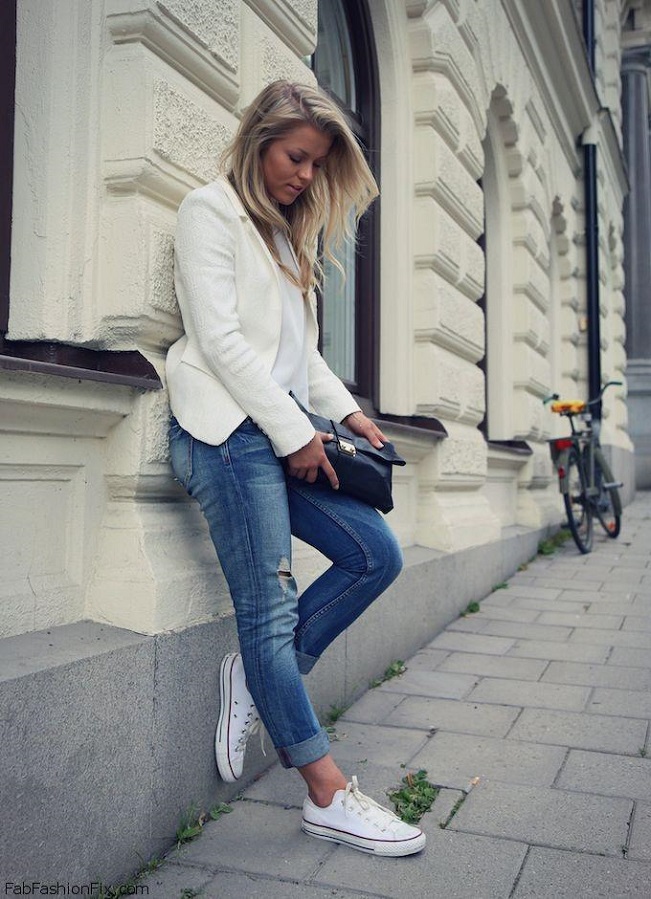 Let's start with the strongest love affair in casual fashion – sneakers and skinny jeans. Low top sneakers like the classic canvass Converse look the cutest with exposed ankles. If your skinny jeans are too long, cuff them, hem them or cut them to adjust them to the perfect length. Also, don't wear socks or if you can't stand the thought of bare feet in closed-in sneakers, at least wear a low-rider pair that won't show. You can match your sneakers and jeans combo with a cute blazer or denim jacket for a causal day outfit. If you want to wear your kicks with a number of different coloured shirts go for a pair in a neutral or solid colour.
Sneakers + Dress – Hit the Streets with Elegance
For many people conjuring the sight of a classy, feminine dress together with casual sneakers might feel painful. But matching a pair of kicks with a form-fitting midi dress or a skirt bellow the knees makes the sneaks look stylish and adds a playful touch to a typical girlie look. But be careful, this can be tricky combination. A neutral coloured dress looks best with subtle slip on sneakers. If you have a pair of patterned or bright kicks, you can wear them with a summer denim dress. The pop of colour on your feet is sure to make this dress stand out.
Make Your Outfit Pop with Bold Sneakers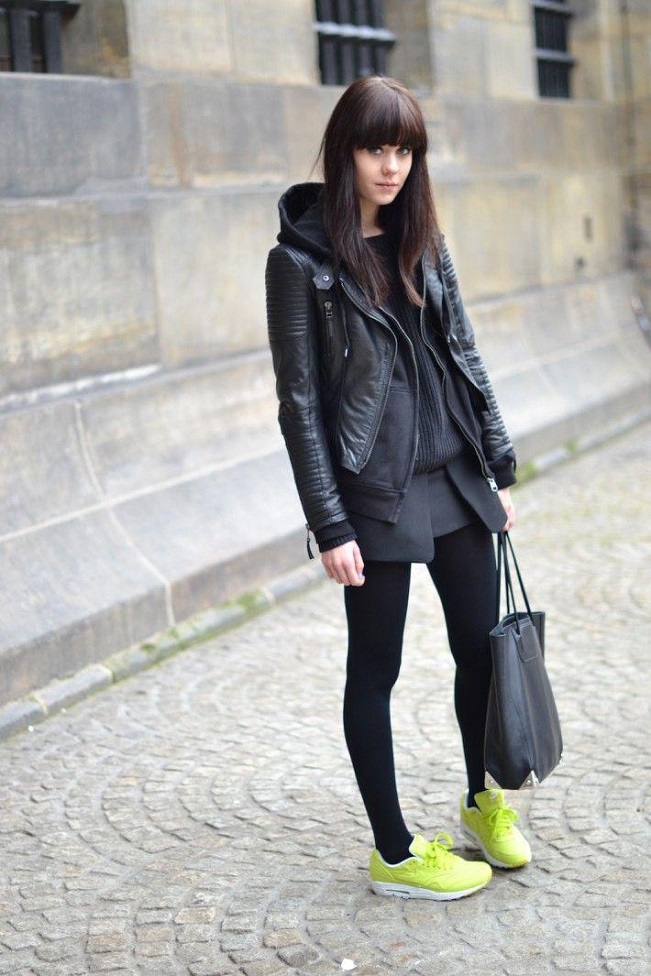 All black – everything, except the shoes. Outfit combinations dominating in black are all over our Tumblrs and Instagrams lately. Wearing this colour is a way to make you look sophisticated yet bold. But if you let it stop short of your ankles, you can give this look a new, edgier dimension. Whether they're more athletic in design or have an elegant and streamlined shape, bright womens casual sneakers Australia stores offer can make a monochromatic look pop. Pair the sneakers with a matching clutch or sholder-bag depending on your clothing pieces and you have a winning combo. Same goes for all kinds of mono-coloured outfits.