Who says that backpacks are designed only to hold your gym/school equipment, books and laptop? Truth is that these days backpacks can also be used by skateboarders not only for carrying their skateboard gear or other essentials but also for carrying the skateboard itself. Yup, that's right. Having a backpack that can hold your skateboard without having to carry it in your hands is quite convenient and beneficial and the reason for this is simple. By investing in such a backpack, you'll be able to move around easier without worrying about losing your skateboard or some other precious things. Whether having a longboard, cruiser, electric or any other type of skateboard, these backpacks can carry each and every one of them without a problem. 
If wondering how to put your skateboard on your backpack, the easiest way is by attaching the skateboard to the backpacks straps. However, there are some other ways that you might find easier to use. Now, giving the fact that a backpack can carry any type of skateboard, you have the chance to choose the one that will be able to meet your personal needs.
Consider the Backpack's Storage Space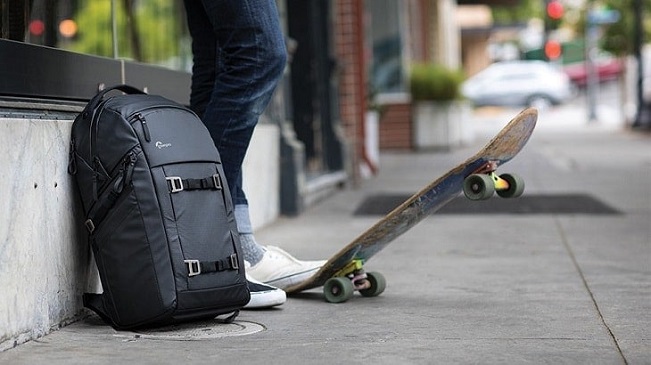 Except for carrying the skateboard, skate backpacks are also designed to carry all of your daily essentials which explains the fact why you need to consider its storage space in the first place. Although the amount of space can mainly depend on your needs and the things you carry, it's said that you should choose one of the many dazzling skateboard backpacks for sale that can easily carry a laptop of up to 38cm. Generally speaking, the smaller types of backpacks have a capacity of 20 – 25l, while the larger models have a capacity of 30 – 40l. Looking for extra storage pockets could also be beneficial because that way you won't have to carry an additional bag when going out. Although some of them can be mainly found on the front of the backpack, there are some which are placed on the inside for storing more personal things. The last important thing to consider is choosing a backpack that has at least two side pockets that you can use for your water bottle and any other drinks.
Consider the Material
Another crucial thing to have in mind is the backpack's material. Giving the fact that this backpack is designed to carry more weight than any regular backpack, this explains the need to choose one that is made of extremely durable material. Generally speaking, manufacturers use polyester as the core material for skateboard backpacks as it's highly durable. However, there are many other materials that some manufacturers use, the quality of which cannot be compared with the one of polyester. In other words, some of them are made of extremely poor materials, which doesn't make them the ideal choice for carrying a skateboard. If you don't know what to choose it's best to stick to polyester or any other material that is water-resistant, lightweight and durable. One thing is certain, regardless of the material you choose, today's backpacks are provided in a range of colours and patterns, satisfying different customers' needs.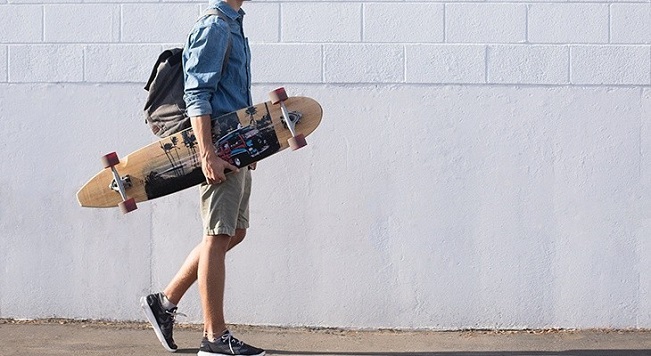 Think of the Straps' Strength
Since straps are one of the main backpack's parts that carries the weight of the load, it's understandable that they need to be sturdy and hard-wearing. They should be made of high-quality and sturdy material. The straps should also have pads on the back so they could help you feel more comfortable while wearing the load. They should be also easily adjustable so you could find the perfect position.
Consider Its Maintenance
Since these backpacks are designed to carry your gear as well as the skateboard itself, then you should consider choosing a material that is easy to maintain. In other words, choose a backpack that allows being washed (even only by hand) as this is the easiest and quickest way to have it clean and dry in no time.
Look for Extra Safety Features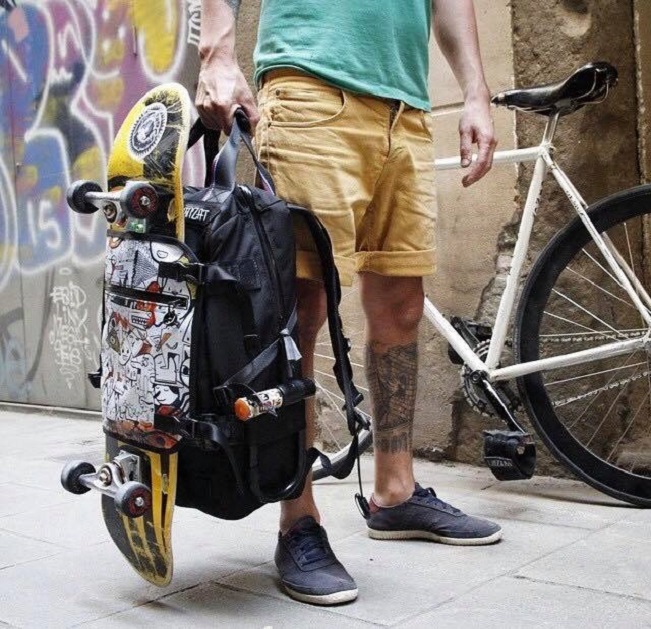 While all types of skateboard backpacks for sale come with a regular zipper, having extra safety features might be needed, especially in those times when carrying something valuable like a laptop. For this purpose, it is recommended to look for a zipper with an extra lockable feature to provide you with greater safety.
As you can see, finding the right backpack for your needs isn't that difficult, it only takes considering all of the aforementioned things. One thing is certain, no matter the material's quality and straps' sturdiness if the chosen model doesn't fit comfortably on your back especially when carrying the skateboard, choosing another model would be needed. In order to be sure that you'll get the best deal for your money, it's recommended to turn to professional and trusted stores that sell backpacks coming from trusted and reliable brands.