Your home's exterior is the first impression neighbours and guests get for your living space, so you want to make it more inviting and welcoming. Though there are some clever uses for a leaf blower worth knowing, keeping your outside area clean is not the most important thing. There are some design tweaks that can help you improve the external look of your home in a simple and easy way.
Choose a Letterbox

If you want to add uniqueness to your home's curb appeal, consider a steel letterbox. Stainless steel letter boxes are some of the most popular options and for a good reason. They have a sleek and elegant finish that can fit in many different styles, ultimate colour retention and corrosion protection and are designed to withstand harsh Australian weather conditions.
But letterboxes don't need protection from the weather only. Unfortunately, they can easily become a target of vandalism, so if you want to prevent damage and secure your high priority mail, you can choose a steel letterbox. Modern designs come with a number of clever features that add to your mail's security, including stainless steel visor box, discreet lock access, hidden fasteners and more.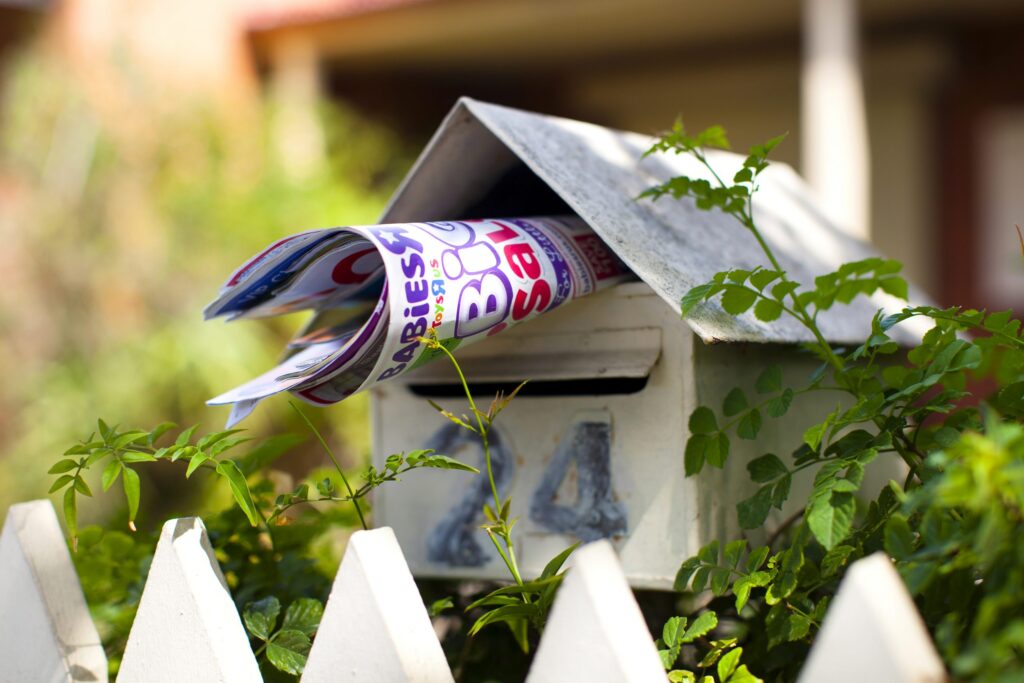 Apart from the safety aspect, this type of letterbox will complement your home's exterior and create an overall statement that will make your place stand out. These days we are used to getting notifications on our smartphones and checking out emails with a click or two, but receiving mail in a letterbox still has its charm and a certain level of excitement that remains with us regardless of our age.
Purchasing a stainless steel letterbox is a well worth investment as it's made of a high quality material that will last long, so you won't need a new one for many years. Additionally, it will give an instant curb appeal enhancement, which means a higher resale value if you ever decide to sell.
Homeowners are not obliged by Australian Post to have a letterbox, however, if you are considering one, make sure to follow size regulations first. Also, it should be installed in a place where the couriers can easily access its opening. After all, receiving your post inside the letterbox instead of outside your front door is a great way to ensure a tidier and more organised appearance of your home's exterior.
Consider Self Watering Planters

Furthermore, once you have your place all cleaned up from the leaves and the mail, it's time to bring some life into it. Growing a garden is like creating a small oasis in front of your house and a great way to relax from the stress of everyday life. Gardening offers a lot of benefits, but not everyone is good at it.
Our busy lifestyles are usually the main reason why many of us are not able to take proper care of our plants. And if you are one of those people who often forget to water their plants, then you may consider purchasing a self watering plant box. This type of planter is a functional solution that can make gardening a simple and enjoyable task for everyone.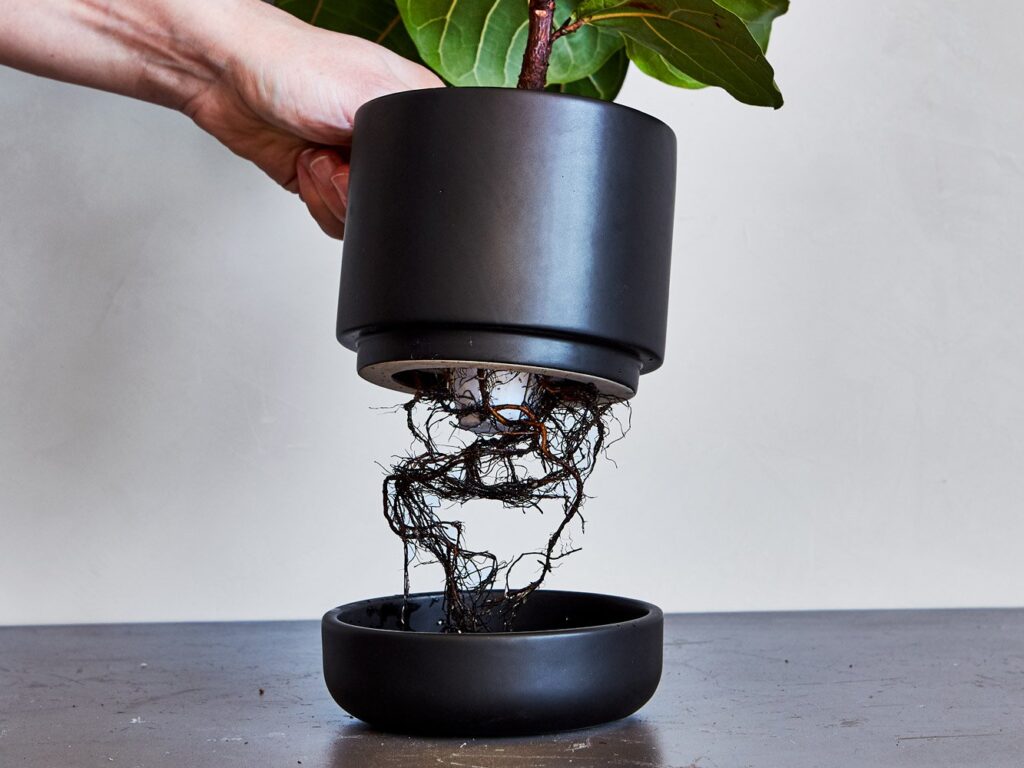 It features an integrated self-watering system that gives the plant all the water needed as well as nutrients. You can choose a self watering plant box and begin your gardening journey without worrying when it's time to water and if you've done it right. Every self-watering box has a water reservoir that uses the excess amount of water gradually and reduces the risk of overwatering your plants.
Self watering planter benefit plants with their closed system, which keeps the nutrients within the container and allow for consistent watering with no danger of root stagnation or rotting. Each planter has an indicator that allows you to see the water level and refill whenever needed.
Finally, adding a splash of colour to your front yard with decorative containers is a great way for instant curb appeal. They can add beauty to the entire front area of your house, whether they are filled with colourful flowers, herbs or veggies. For a more vivid look, let your creativity play and feel free to combine units and plants.
Find the Perfect Front Door

Last, but not least, never underestimate the decorative power of exterior doors. Having a unique front door is a sure way to easily and quickly boost your home's curb appeal. Every visitor sees the entrance of your home, so you want to make it look great and inviting.
When choosing a front door for your house, it's important to choose one that is beautiful, but tough. You want it to make a good first impression, but also you want it to be strong enough to withstand rain, sun and potential intruders. You can find premium exterior doors and choose the one that meets your style, needs and preferences.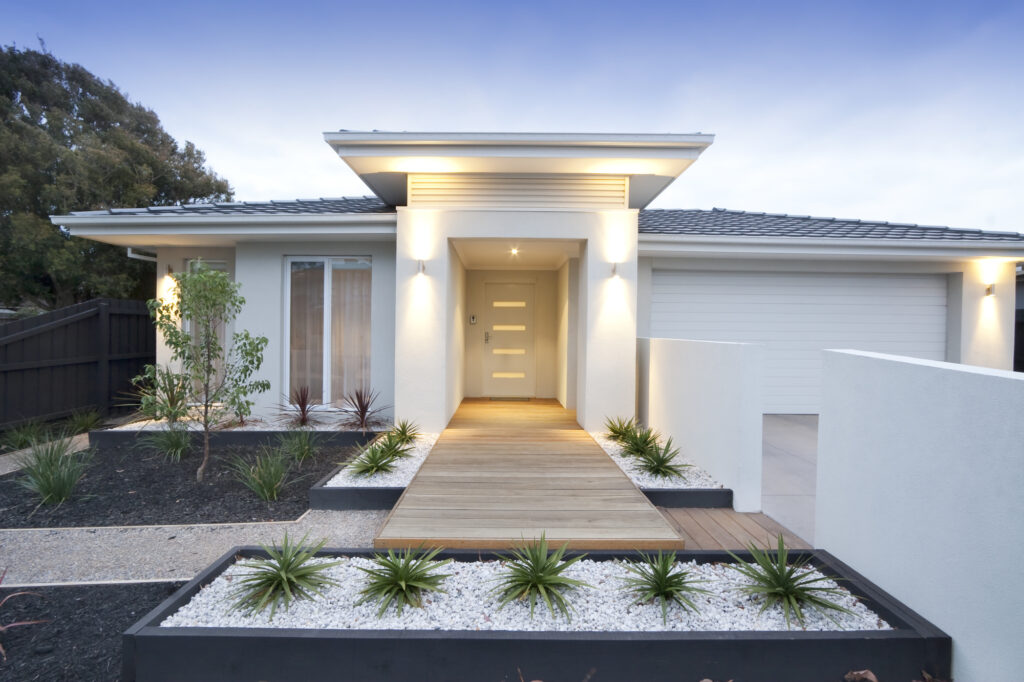 Choosing the best material is one of the most important decisions you will have to make. Most front doors available these days combine several materials, such as double-glazed glass, which resists break-ins, steel, wood frames and more. But keep in mind that it's the surface material that most affects aesthetics, durability and security. A steel door, same as a steel letterbox, is your best choice if you want something that ensures maximum safety and is long-lasting.
If you want your front door to fit the overall design of your home's exterior, make sure to choose a door that matches the architectural style and the colours of your home's façade. But if you want your front door to create a statement, then choose a door that slightly contrasts the exterior of your home. You can opt for sleek and modern aesthetics or an intricate design with decorative glass.
In the end, don't forget to add some interesting details that can tie the entire space together, such as a quality doormat, new house numbers, a water feature in the garden and a stylish front porch lighting solution.