A tactical bag is a type of bag designed with durability and organisation in mind. Originally, it was created for the armed forces but has found its way into mainstream use. It's a military-inspired design coupled with good functionality and is very popular lately.
Your lifestyle dictates the type of tactical pouch you need. The primary use of this type of bag is in the military, for those who do tough jobs in rough environments. If you are an active-duty service member or a competition shooter, it can help you carry the ammunition, first aid kits and radios during a mission.
Tactical bags can also be used by hobbyists and adventurers who like the great outdoors, as an addition to their backpacks during hiking and camping. To make sure you find the bag that suits your individual needs, here are a few things you should consider before making a purchase.
How to Choose a Tactical Bag
When it comes to carrying the most essential things with you, it's a good idea to choose a pouch tactical gear shops offer, which has multiple pockets and compartments to accommodate all your tools. It is important to keep them in a bag that's easy to reach at any moment, especially in threatening situations when you need to react fast.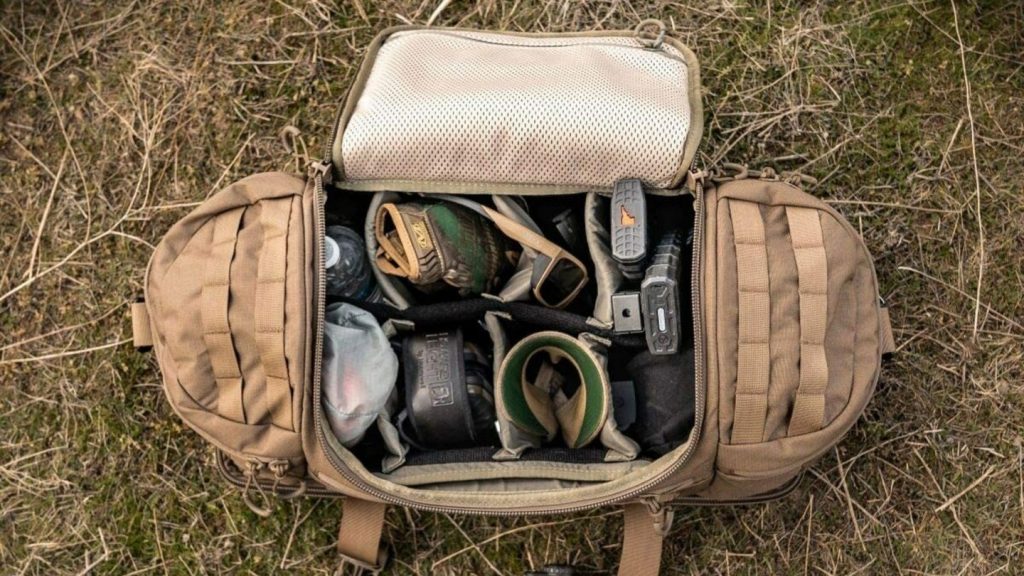 Think about what you will need it for, so if you go on a long trip, it's always a good idea to choose a bag big enough to carry all your gear and personal accessories. If you go on rough terrain, then you will need a large bag made of strong and durable materials, lightweight and easily accessible.
Modularity
This is probably the most important feature to consider when choosing your tactical bag. The MOLLE straps make it possible to attach other gear to the exterior of the bag and the best thing about them is that they allow you to attach other MOLLE compatible bags and pouches to different sides of your bag, expanding its size, capacity and organisational capability.
MOLLE is short for Modular Lightweight Load-carrying Equipment and originally, it was created for military backpacks back in the 1990s. It allowed army members to carry everything they need to survive, including food, medicine, defence, reconnaissance and equipment for shelter. Moreover, you can hang extra items like gloves, shoes, or a folded raincoat, that you can't or do not want to put inside the bag.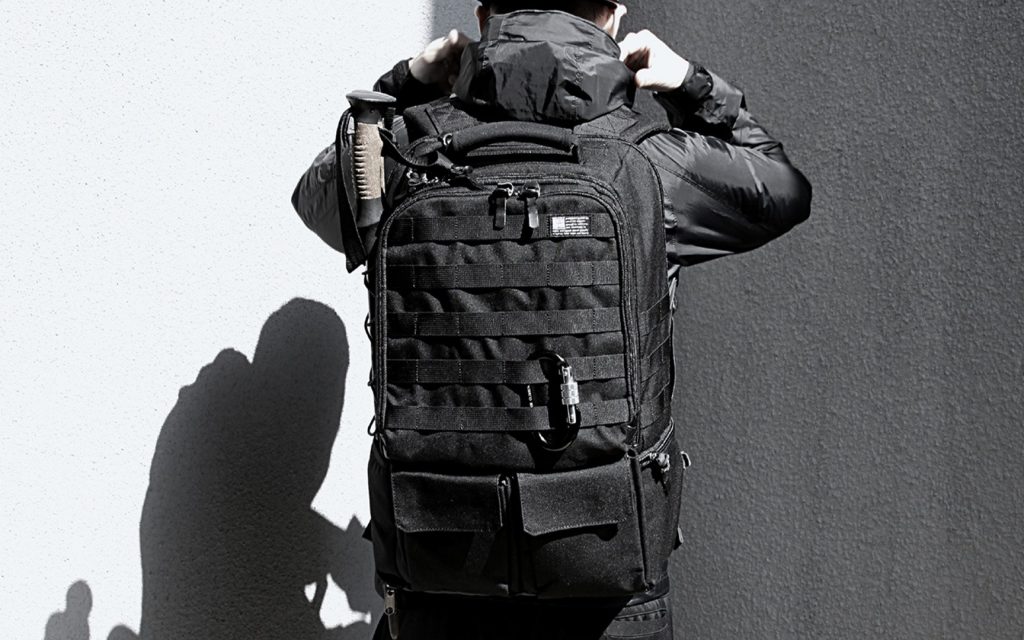 Modern tactical bags have separate pouches or secured pockets for almost everything you need to carry with you, from laptops and tablets to cables, power banks, flashlights, mobile phones, notebooks, pens, water bottles etc. This can help organise everything while packing as well as taking out specific items when needed.
Even if your bag doesn't come with padded compartments and separate holders for certain items, you can still find pouches available in different sizes, suitable for a range of different needs. Here are a few examples.
Medical Pouch
This a great accessory to have with you when you are out there, on a mission or exploring the great outdoors. Typically, it comes with internal pockets and zippers to separate your medical equipment.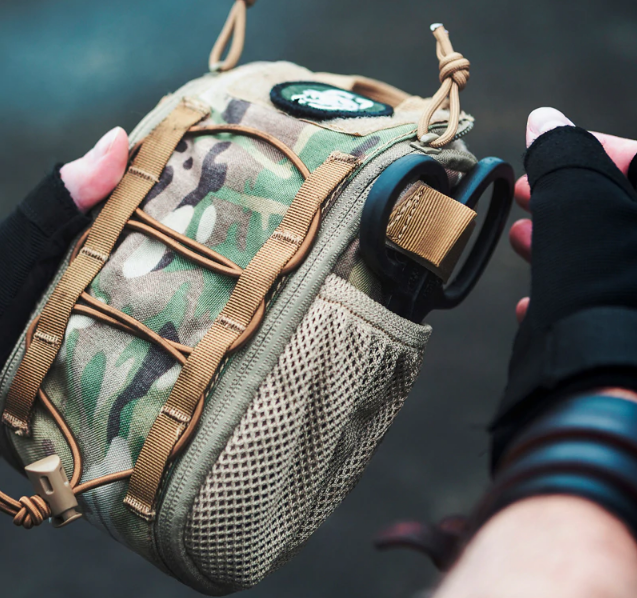 Utility Pouch
When looking at a pouch tactical gear stores offer, you can find a variety of utility pouches. They are designed to help you organise your most important items, from general-purpose pouches to H2O pouches.
Magazine Pouch
Made of durable material, it gives you the ability to carry extra magazines with you, so you never run out of supplies.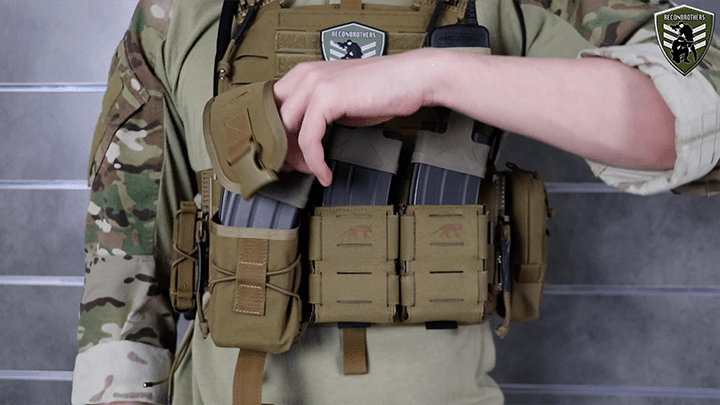 Durability
This type of bag was designed to serve the armed forces, so the focus has always been on strength and durability. Heavy-duty fabrics are used in the making of these bags, good quality zippers and very often, water-resistant material. And while the premium construction makes tactical bags a bit heavier compared to other bags, they come with well-padded shoulder straps offering a comfortable carry.
Aesthetics
Many people like the military look and feel of these bags. Available in colours like grey, tan, Od Green, with camouflage patterns, they look as military as possible. But if you are not a big fan of those colours, then you can opt for neutral colours like beige, brown or black.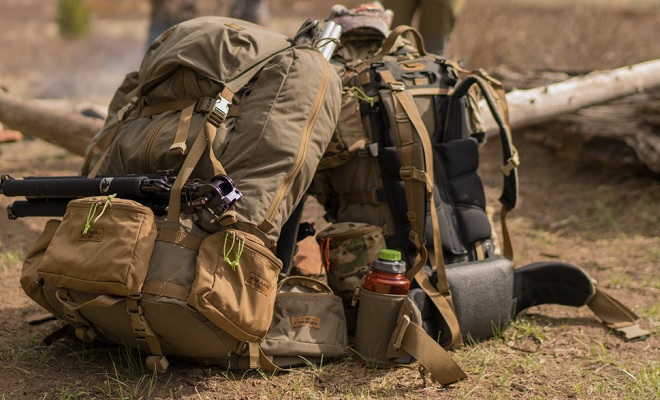 For situations when you need to keep a low profile, choose a colour that will blend into your particular surroundings and will suit your tactical gear. Also, your pouch should have mounting options, so it can be easily fixed on the backpack and handles and elastic loops for an easy grip.
Organisation
This is an important factor to consider when choosing a tactical bag. When packing your gear, you should put things in your bag in a way that will allow you to have access to items in the order in which you will need to use them. To ensure easy packing, consider the following features.
Pockets
They allow you to separate items by size, significance or use for quick and convenient access. The main compartment is the largest section of the bag and is typically accessed by a zipper. It holds the largest and most important gear. The secondary compartment is in front of it and contains smaller, lighter gear or overflow from the main compartment.
Mesh pockets are common on the inside and outside of a pack. On the inside, they are great for storing smaller gear, while on the outside they are used for holding a water bottle. There are many other pockets and compartments such as laptop sleeves, glasses pouch, Velcro fields, pen slots, document pouches, etc., which can help you carry everything you need in an easy and accessible way wherever you may go.