It can be really tempting to try to save money on tree care by doing it yourself. After all, at first glance, lawn maintenance and tree trimming don't seem that complicated. However, if you're looking at it like a tree care professional would, your yard and trees are probably in a lot worse shape than you think they are. Hiring a professional is not only the safe thing to do but also the right decision if you actually want your trees and yard to improve.
What Is an Arborist?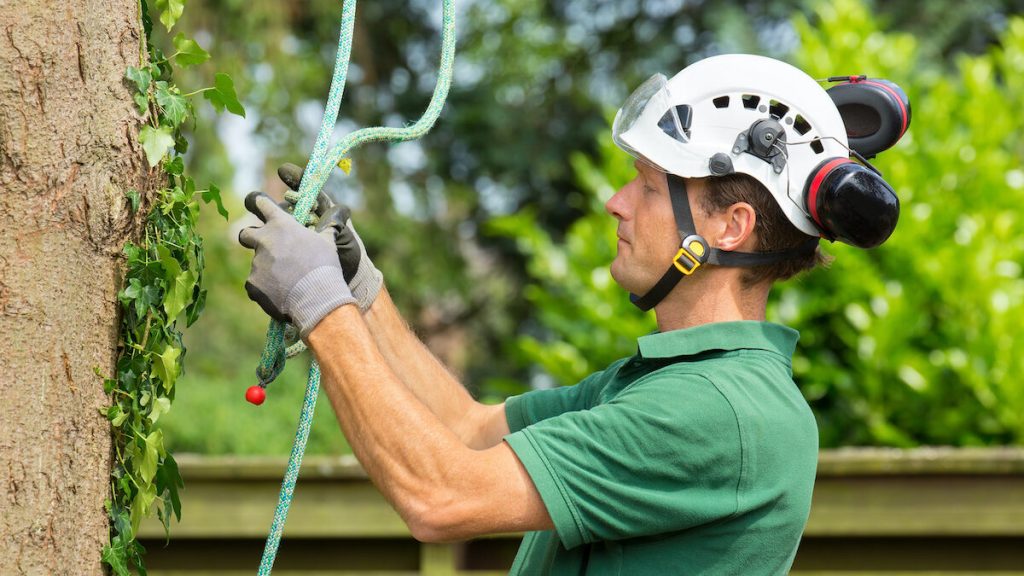 It's safe to say that an arborist's job is more than just trimming tree branches. Arborists have a strong understanding of our trees and are constantly learning, particularly when it comes to maintenance with tree pruning, treating disease and pest control.
Not only are they concerned with treating the trees in question, but also the overall health of their surrounding environment. In addition, there are many arborists who go above and beyond their normal duties by participating in community events, fundraisers, and educational programs. Arborists will help you assess the problem in a tree without having to cut down the tree.
The arborist has many tools that assist in determining if a tree can undergo restoration or if it would be best for the tree to become firewood. They have cutting edge technologies at their disposal, such as infrared cameras and laser range finders, that allow them to see inside the crowns of large trees.
They're trained to identify decay, insect activity and debris dams as well as plant health and composition of individual trees in a stand. Their job can be physically demanding and dangerous, as they scale tree trunks with ropes and pulleys in order to access branches. Arborists may work for small garden centres or private companies, universities or city governments.
Services They Provide
In a sense, all of the world is an arborist's playground. Trees are everywhere, but if you thought arborists only climbed trees, think again. Being an arborist means knowing how to do all manner of things – from measuring to climbing, from treating infections and diseases to taking inventory of new growth. And that tells you that there's plenty for them to do up in the branches, whether it's the service of tree pruning assessment or tree surgery, or even ground work. 
An arborist, who may also be called a "tree surgeon" or a landscape tree service provider, is a type of horticultural professional trained in the evaluation, cultivation, and care of trees. These pros can assess your tree's health and determine whether or not it needs professional assistance, like trimming or pruning. An arborist can also provide other services, such as planting and removing trees and stump grinding. They typically provide a wide range of services related to the maintenance of trees within urban settings. 
It depends on the industry, but in general, most arborists follow a four-step process to make sure the tree is healthy and can be maintained. They check for stress and disease, prune and remove any dead or diseased material, cabling for stability if needed and for form by creating an upright structure.
An arborist is also concerned with the prevention of insect and disease problems. This may involve removing some of the branches to allow better sunlight to kill off disease or stop insect infestations. To do this, they can also treat trees with pesticides and fertilizers as well as insecticides to keep the tree at full capacity without compromising its health. The arborist may also offer advice and services to landowners on how to protect trees from the aforementioned hazards.
Another one is tree pruningdone to control the shape and size of your trees or shrubs. It is also done for aesthetic reasons, such as improving the sunlight exposure of a building or making an area safer from falling limbs during storms. Pruning is performed by arborists at various times of the year depending on the individual species and type of plant being pruned. Finally, they protect it with staking or anti-cavitation devices to make sure its growth isn't compromised when they remove the supports.
Choosing the Right Arborist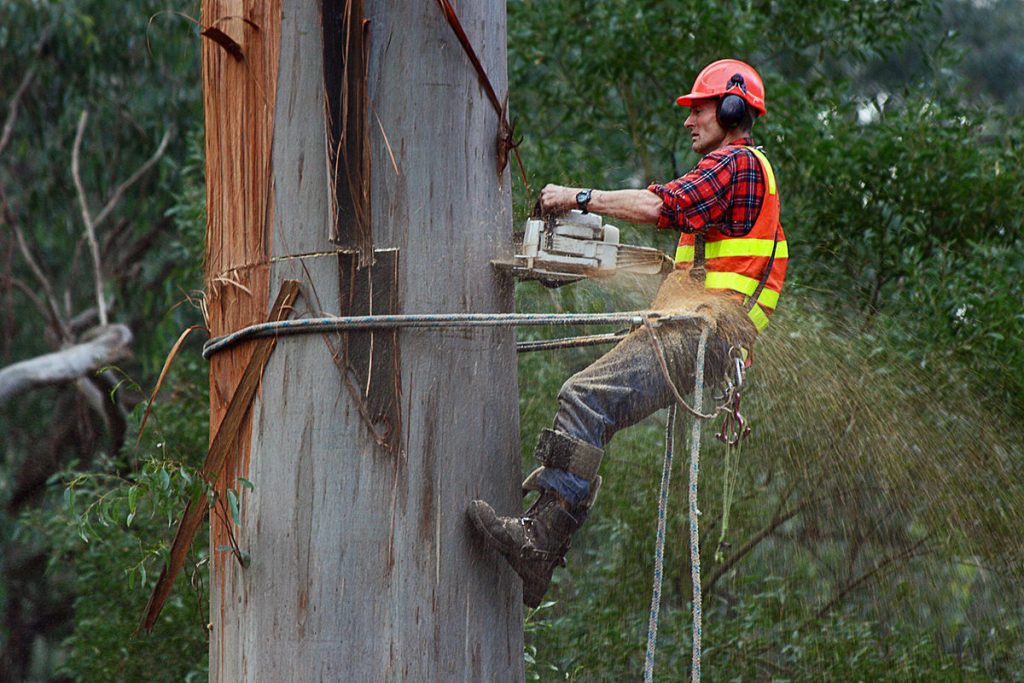 The reason why an arborist's service is an excellent option is that they have all the resources to do a great job in your yard or garden. They have all the required equipment, knowledge and skillset to do a good job with your trees. This is very important when it comes to having a good-looking backyard or garden area for decoration purposes. An arborist service will ensure that your house stands out from others.
When choosing an arborist for your home, you should ask several questions. What is their experience? Are they insured and licensed? How much does it cost to do the work? Be sure you know what you are getting into. Does the price include tree removal or are you responsible for that yourself? If there are additional costs, what are they and why? What type of warranty do they offer and how long is it good for?
Arborist companies vary in size from a one-man operation to huge enterprises with crews of employees. Ask about their experience working with customers and trees just like yours. Do they have experience in your area, or are they coming from another state? If you start looking for an arborist company, be sure to ask about their experience in tree care and make sure they understand what you expect out of them. Some companies might say I have years of experience but only have worked with trees trimming.
Trees are more than just a pretty face to your home's landscape since they can influence the value of your property. Trees provide shade, help protect the property from harsh winds, and add privacy. Be sure the arborist you choose is licensed and insured so that if anything does go wrong with the tree on your property, it will be taken care of by a professional and won't cost you anything more than it should. 
To Sum Up
By hiring an arborist, you can ensure your trees and shrubs will be properly cared for and won't suffer any serious damage. Hiring an arborist is especially important if you want your trees to live as long as possible or if you want them to thrive. An arborist will use the best possible techniques on every job they tackle so that you can rest easy knowing that your greenery is in safe hands.