Everyone knows how beneficial spending time in nature can be. Nature has the healing power that we all need. That's why doctors all over the world recommend spending time in nature as the ultimate remedy. Whether you're feeling blue, fighting depression and anxiety, having heart problems, backache or headache, simply going for a walk can make you feel better and ease the pain. Spending time outdoors in a natural environment can have a great impact both on our emotional and physical well-being, as it's proved to lower our blood pressure levels, reduce the stress in our lives and improve our mood, sleep and focus.
However, not all of us have the opportunity to spend the desired amount of time outdoors, especially with life getting more and more sedentary due to our job requirements. So, what can we do to feel the benefits of nature in our lives? We can take parts of nature and take them home, incorporating them into our interior and daily routines. The nature-inspired interior is a rising trend and more and more people claim it to be beneficial only. How can you make nature a part of your everyday life? These are the basic ways to incorporate nature into your home.
Plants and Plant-Inspired Artwork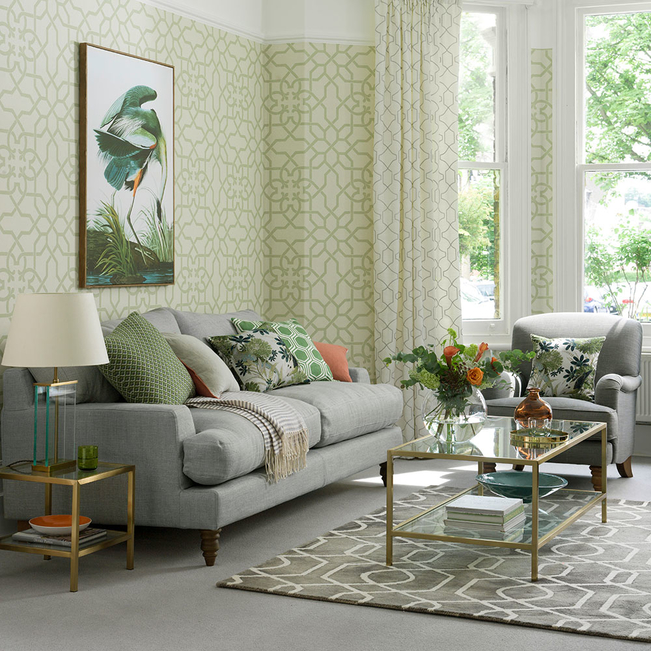 The most obvious way to bring nature indoors is to brighten your home with plants. Not only do they improve the interior looks making a greenery statement, but they also purify and clean the air in the home, making it a healthier space. What are the best indoor plants? The Monstera, Philodendron and Sansevieria plants are the favourites among the big green house plants. The Orchid, the Peace Lilly and the Anthurium are the go-to flower plants and if you're in for low maintenance plants, you should go for the Aloe Vera plant, cactuses or succulents. Make sure you do your homework on the needs of the plants and what taking care of them would look like before buying some for your home. Plants are alive and how much they'll thrive largely depends on your love and care for them.
What if plants are not an option for you? Maybe you have kids or pets (these often don't go along well together as some plants are poisonous if eaten), or maybe you don't have enough room or you simply don't have the time for looking after plants. You can implement the beauty of plants into your home by introducing botanical prints to your interior. Botanical drawings, originally used in Victorian times as a way to identify plant species, have been considered a natural science for many years. Nowadays, they've become the flashlight point of any interior style. Their soft, natural tones make every area of your home look touched by nature, implementing the peace nature brings with it.
If you're asking yourself how do I display botanical prints, here are some ideas.
First things first – decide on the colours, considering your interior style. Although nature-inspired botanical wall art goes well with every setting, certain colours and tones can enhance your living area in a better way than others. If you are more into greenery, then jungle, tropical, Havana and Monstera motives may be the best fit for you. If you like pastel tones and colours, you can go for some floral wall art including pastel blooms, peach flowering and Parisienne warm pink tone flowers. Mauve floral art prints make a bold look and the vintage Hamptons prints are the epitome of Hampton's style, displaying areca palm trees in a sepia-toned jar.
After you choose theme and colour, the next thing to do is the displaying thing. There are different wall art décor ideas when it comes to botanical art prints. You can frame it over your sofa in the living room if it's one bigger piece of art. If you're thinking of several smaller ones, make a framed grouping in your dining area, above a chair or a bed, or consider making a TV gallery or a gallery above your fireplace. There are other creative ways not including the walls though, like hanging them on an old wood hanger, or printing them on old book pages and framing them into an old window.
Introducing the Colour Green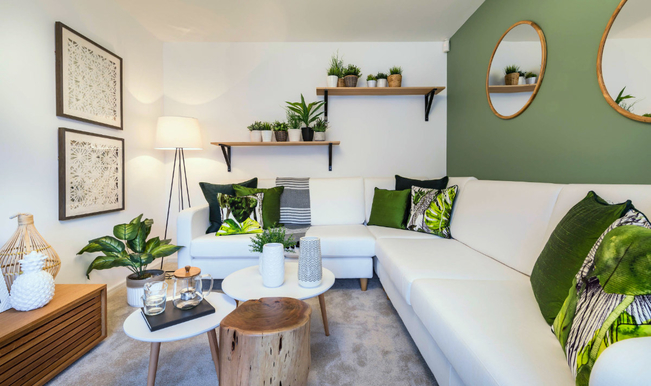 We can easily refresh the look of our homes by using colour therapy. And which colour makes us immediately think of nature, if it's not the colour green. The green colour is known for its relaxing and therapeutic effect. So why not implement it in your interior for a fresher, natural look? The many shades of green colour can be easily incorporated to fit every taste. You can choose from green yellow and lawn green for a light green neon design. For a more relaxing look, there are the sea green or forest green shades that go well with darker wooden furniture. For a pastel look, you can try olive green or even teal shades. You don't have to go crazy when introducing the green colour – you can do it step by step by simply introducing one green piece at a time (think rug or sofa covers for example) and then gradually building the look. Or you can make it boldly by painting an entire wall in green. It's your choice.
Use Natural Materials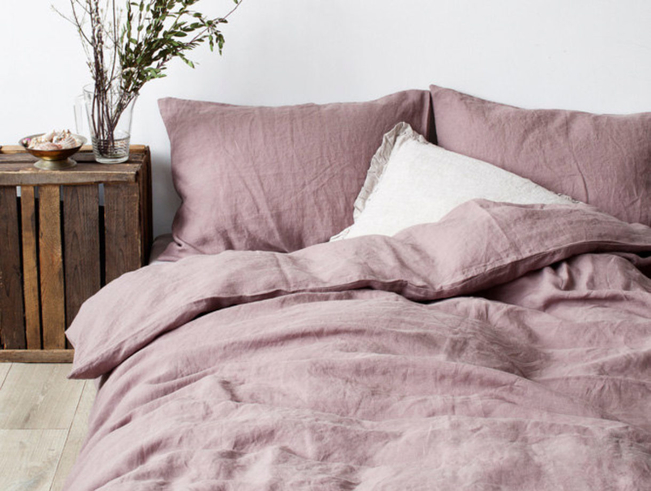 Using natural materials can make a great interior look statement and have a lot of health benefits at the same time. It can make us feel in symbiosis with nature and make us feel happy for making sustainable and environment-friendly choices. Switching to natural materials doesn't have to be as expensive as buying wooden furniture for every room in our house, it's rather in the little things like plastic-free storage solutions and making eco-friendly choices daily. Think wooden storage boxes, cotton or linen bed sheets or even a bamboo toothbrush instead of a plastic one.
The Importance of Water, Air and Light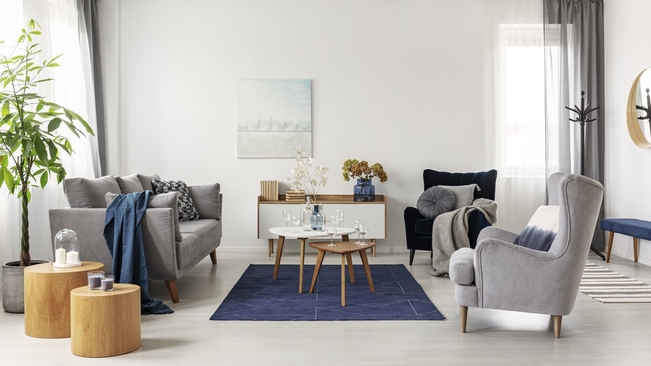 Besides the greenery and plants, the things that we enjoy the most when staying in nature are water, fresh air and light. Therefore, implementing nature-inspired home solutions can't be complete without these components. Letting fresh air and enough sunlight in your home should be a part of your daily routine, as they're crucial elements for better health. And there's nothing more calming than the sound of water, either it's the sound of beach waves or the sound of a flowing mountain river. Make use of the sound of water as often as you would like to give yourself some self-care meditation like therapy.
Improving your interior with these nature-inspired hacks means improving your overall health and well-being. Because there isn't anything as healing to human's nature as nature itself.