Your eyes are one of the most sensitive body parts. Prolonged exposure to the sun can lead to a range of different health issues which is one of the reasons why you should wear sunglasses more often. A pair of high-quality sunglasses with 100% UVA and UVB protection can keep your eyes safe from the sun's damaging rays, snow reflection, sand, dust, and wind, all while helping you experience the world around you better. They are also great for driving safely and an excellent stylish accessory.

Sunnies come in a range of makes and models and investing in a quality model is a must for reaping all their benefits. Ray-Ban is one of the oldest and most popular names in the industry. And as one of the most iconic brands around the world, they offer a large assortment of Ray Ban lenses and sunglass models.
Round – If you have a round face, your face is pretty much as wide as it is long, without a pointy chin or a sharply defined jawline. Your lines are feminine and soft and the perfect pair of Ray-Ban sunglasses for your shape is the Wayfarer model. Its frameless geometric shape will add more lines and angles to the softness of your round face.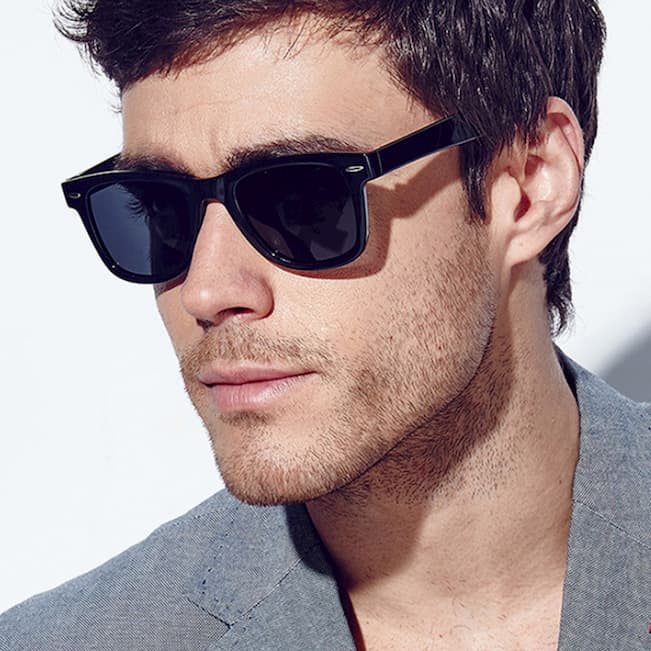 Oval – This is considered the perfect face shape. Oval faces are slightly narrower than wide, without jawlines or jutting-out cheekbones. Their beautiful subtle contours allow people with an oval shape to wear all types of sunglasses. So, if you are one of the lucky ones, feel free to choose whichever Ray Ban model you like best and play around with sizes, finishes and colours.
Square – Square faces have angular bone structure and are extremely striking. This means they have a wider jawline – the same width as the hairline. A curved shape Ray-Bans are ideal for these people. So, frames with rounder lenses like Aviators can do a perfect job in balancing the jawline.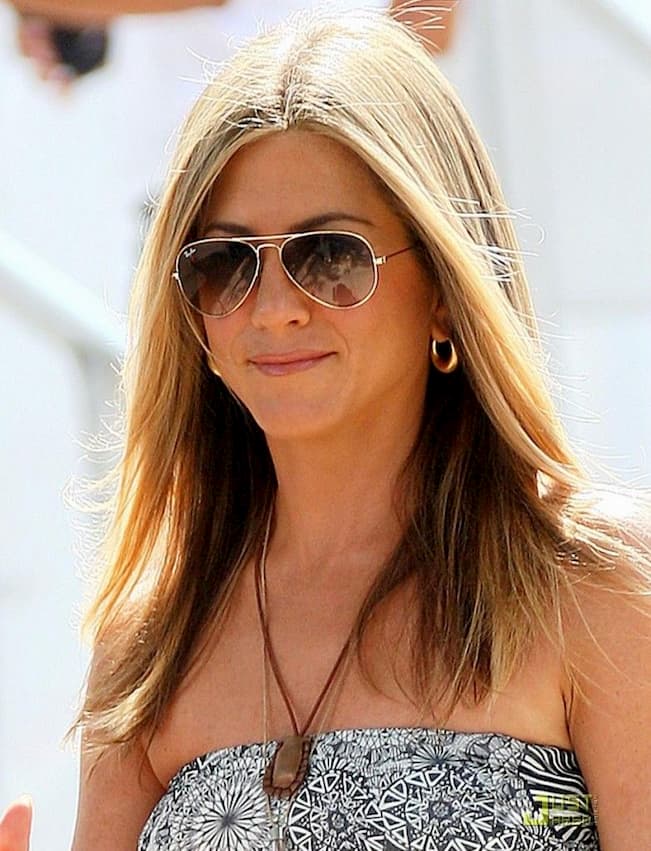 Heart – People with heart face shape have wider cheeks are narrower chin. This face traditionally has a defined jawline and widow's peak hairline. If you have a heart-shaped face, opt for light-coloured Ray Ban glass lenses with thin frames. You can consider pale Aviators or semi-rimless like the Clubmaster design.
Different Ray-Ban Lenses
Let's be honest, Ray-Ban sunglasses are not cheap. So what if you already have found your perfect pair a couple of years ago, but it's lenses are scratched and have lost their splendour? Can you replace Ray Ban lenses? Luckily, yes! All you will need in this case are just new lenses for Ray Ban frames.
These are non-polarized and non-mirrored. G-15 are one of the best solid colour lenses. G stands for green because they have smokey green/grey colour. They block blue light and have a visible light transmission of 15% which makes them perfect for sunny days or for people with sensitive eyes. You can find them in several different coatings and they are pretty easy to clean.
B-15 stands for brown. They come with the same performance as G-15 but with greater contrast in lower light conditions. This makes these lenses better for cloudy days. Blue lenses are the real classic – they are best for sunny days.
The mirror coating makes these lenses look like a one-way mirror. This offers additional protection on sunny days but they are non-polarized. One of the options is silver mirror lenses which are great for those who want to stay mysterious but not too much. The copper mirror is loud and fun, perfect for fashionistas. These lenses go perfectly well with more playful outfits. Blue mirror lenses are a good choice for those who want to mix mysterious factor with comfortable vision.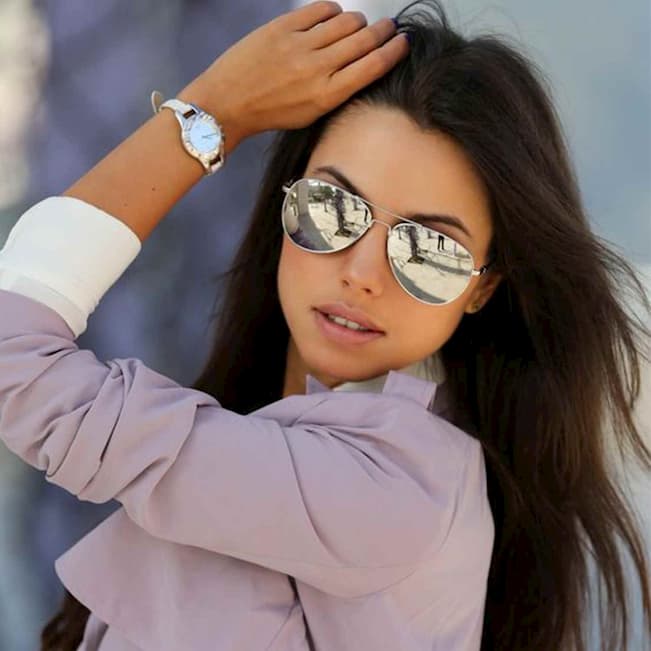 Polarized Ray-Ban lenses have a "P" following the lens logo. They cut out glare off of reflective objects like snow, water, chrome. This is what makes them the perfect choice for days on the water or activities like driving. Polarized lenses are available in a range of options suitable for different lifestyles. G-15 polarized lenses will help you enjoy a day on the beach or a drive while a B-15 polarized will help you enjoy that high-contrast life.
Orange mirror polarized lenses are one of the cutest models, silver mirror polarized lenses offer a classic look. Blue mirror polarized models give also a more modern twist to the sunnies but polarized and brown gradient polarized are perfect for driving because the bottom of the lens is lighter and not polarized. Blue gradient polarized are known for their smooth transition from dark to lighter tints, while grey gradient polarized are great for bright and sunny days because they darken the surroundings without affecting the colour.
This is a new technology by Ray-Ban for people who love colours. They are most popular among athletes and people who want to see better than before. Also, all lenses from this range are polarized. Blue/Green Chromance lenses feature a green tint with blue mirror. Green/Gold Chromance come with a green mirror paired with a gold gradient while Grey/Grey Chromance lenses come with a grey tint and a silver mirror, offering a classic but fun look.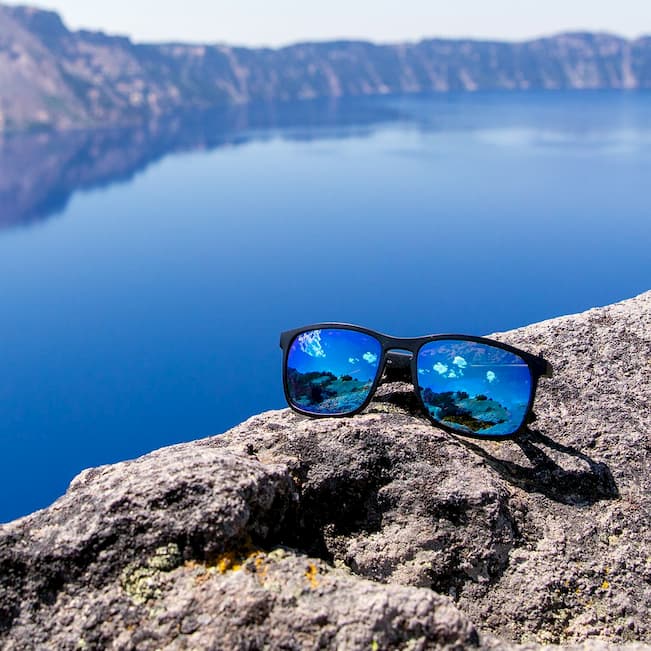 Wondering how to replace Ray Ban lenses? Since you already know the brand name of your frame, another thing you should pay attention to is the frame number, which is the first number on the line. Next, check the lens size. Some Ray-Ban frames come in more than one size.