With all the jeans styles, cuts, rises and styles, shopping for jeans should be easy and fun, right? Well, for most people, it's certainly not. Along with the different types of jeans available today come our personal jean needs. As a fashion staple, we want our jeans to be durable yet comfortable. We want a classic model that is fashionable and, on top of that – a representation of our taste and lifestyle. This makes our search for jeans so complicated that we'd rather stick to the ones we already have than buy new ones. However, buying a pair of new jeans is an occasional must do.
What most people find helpful is sticking to a trusted denim brand with a positive reputation and worldwide recognition. That way, we ensure buying a quality pair of jeans, not risking a money splurge on something we won't feel ourselves in. While several brand names have already come to our mind, let's see what makes Wrangler best of all. Being the epitome of the western lifestyle, there are several reasons why Wrangler jeans are the most iconic denim pieces ever. Here's everything you need to know about these branded jeans.
The Story Behind Wrangler Jeans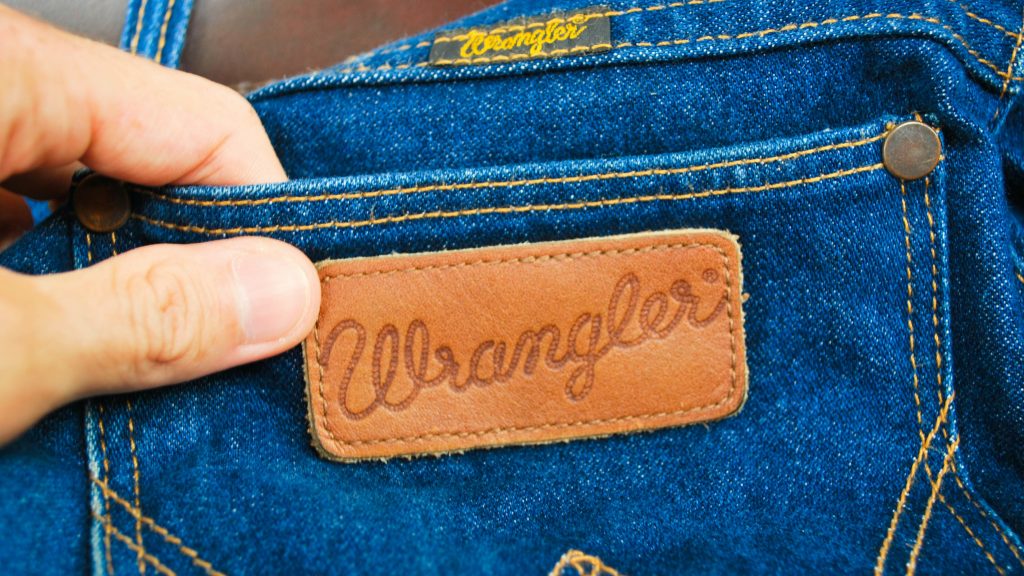 How did a small denim brand from Greensboro, North Carolina, become so iconic? The seeds of Wrangler were sewn by CC Hudson in 1904 when he started the Blue Bell overall company dedicated to producing quality, durable work clothes.
In the late 1940s, Blue Bell saw how cowboys embodied American grit, freedom and independence, so they hired Rodeo Ben. He was a prolific Polish tailor who had already earned the trust of many rodeo cowboys. Together they questioned, tested and redesigned jeans to create the first cowboy cut, which they named 11 MW. That's how Wrangler jeans were born, approved by riders and rodeo legends. And when cowboys wore Wrangler, they made sure that everyone followed.
In the 1960s, Wrangler went international, creating the iconic cowboy cut still worn today. It has become America's favourite denim brand by the 1969 summer of love. Since then, it has always stayed true to its roots up until today.
In the 70s, Wrangler did the first world artist collaboration, as fashion pivoted from practical to a form of self-expression. In the 80s, the flares and colours were replaced by the revival of previous models. And by the end of the 90s, it was embedded in the fabric of mainstream culture. This year, celebrating its 75th anniversary, Wrangler has cemented its place worldwide in not just fashion but culture as well. As their birthday commercial says in a cowboy spirit: it has been a wild ride, a ride for life.
Knowing that Wrangler's denim heritage goes right back to the working cowboy, we can rest assured that these jeans are durable and comfortable enough for anyone.
What not many people know, though, is that Wrangler Australia clothing is designed locally. Both men's and women's jeans are created having the Australian adventurers in mind. Wrangler jeans are made to last, but they can also take you to a music festival, to the beach, or to your favourite café.
Other Features That Make Wrangler Jeans Special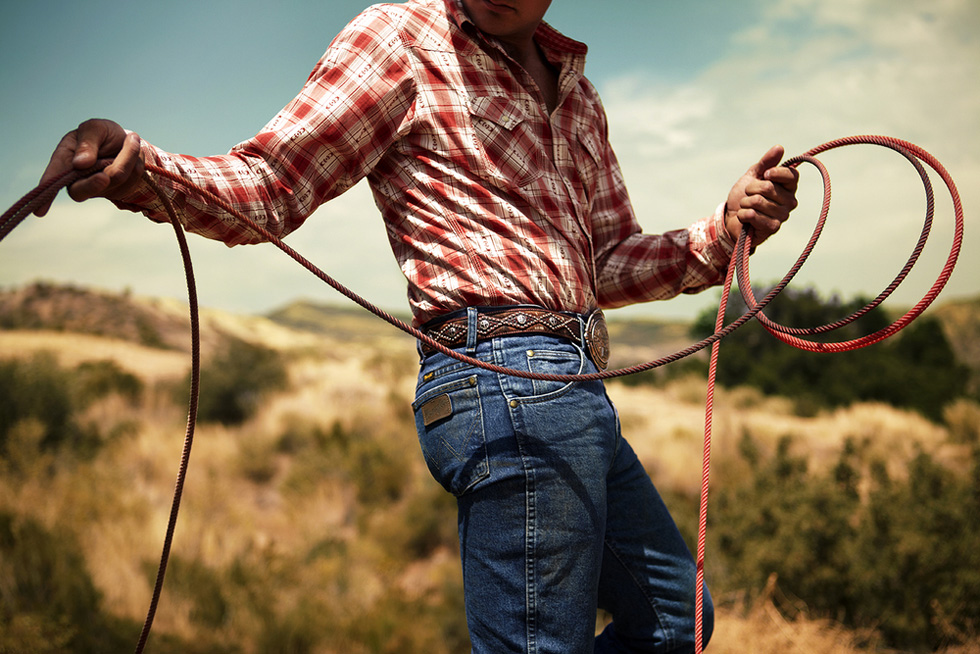 Besides quality and heritage, Wrangler takes craftsmanship very seriously. Exactly 7 unique features, referred to as the 7 icons of Wrangler jeans, make their design unique and easily recognisable:
Patch
Watch pocket
7 belt loops
Reverse fully felled yoke
W stitch
Rope logo
Flat rivets
While many may think these aren't as special as they sound, what is truly amazing is that they're the same today as they were when first developed in 1947. Originally designed with functionality and comfort in mind, these icons are reinterpreted for today to meet the everyday needs of the modern denim enthusiast.
Maybe you're not a cowboy riding a horse, but you may ride a motorbike. Perhaps you don't work in the countryside, but you may work on a construction site or any workplace that requires heavy-duty workwear. Or you just want rugged and durable jeans, available in a wide range of styles, cuts, lengths and washes you can choose from. Wrangler jeans have it all!
Worn By Celebrities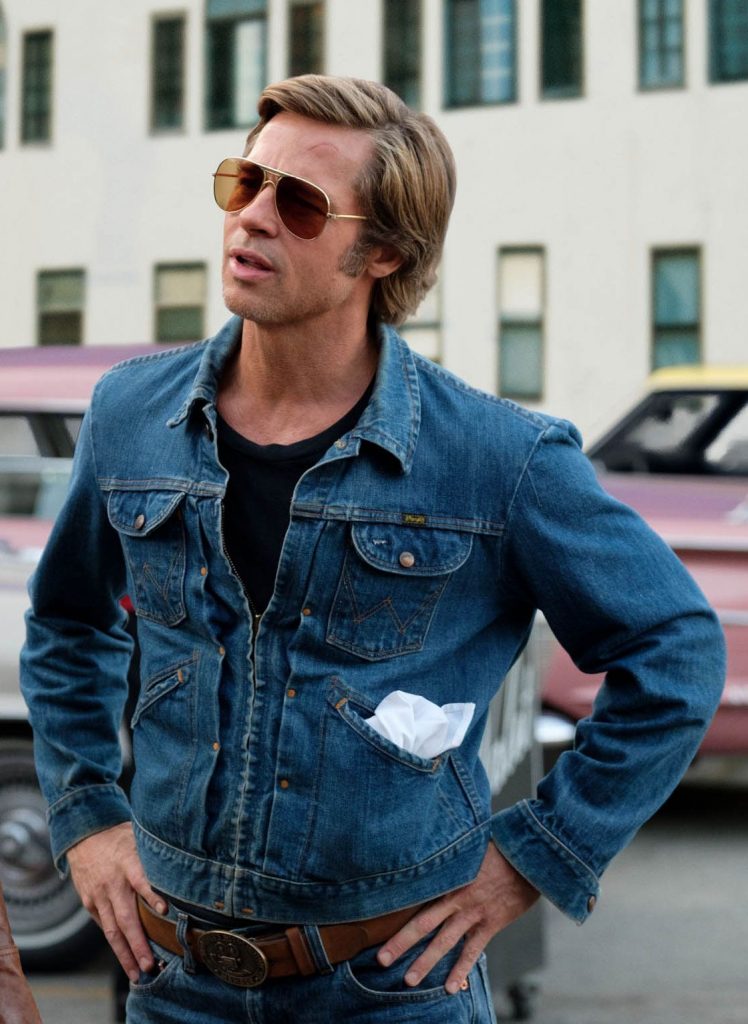 Wrangler denim has such brand recognition that many pieces have found their way to many celebrity wardrobes. Jared Leto, Bono, Ben Affleck, Selena Gomez and Gemma Arterton are only a few of many who have been seen wearing Wrangler denim.
We can't forget the iconic denim jacket worn by Brad Pitt in 'Once Upon a Time in Hollywood'. When double denim started to be considered a fashion faux pas, David Beckham repurposed the look by wearing the Wrangler Blue Bell destroyed denim shirt. And Harrison Ford was so fond of his Wrangler jeans that he even got married wearing them.
Most Popular Wrangler Jean Models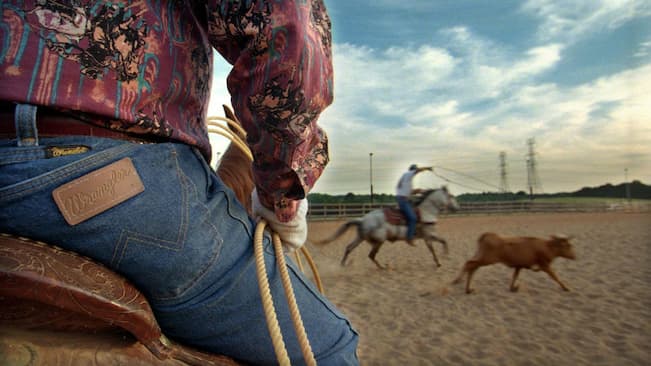 For Men: Wrangler Men's 13MWZ Cowboy Cut
These jeans have the perfect country look with a western twang. If you're wondering what 13MWZ means, it's the style number of the very first cowboy cut jeans: 13 Men's With Zip.
High-waisted and made of heavy 14 oz untreated and unwashed denim, these are the most robust jeans on the market. The cowboy cut is similar to the bootcut. However, the lower leg is a little tighter and doesn't continue to flare out as the bootcut styles tend to do. The roomy seat makes for a functional fit with five pockets and a zipper fly.
For Women: Wrangler Women's High Rise Bold Boot
These jeans are pretty much the same as men's 13MWZ. They also have a high rise and a loose, functional fit through the seat and thighs. What makes them different is the small percentage of elastic to fit different body types more easily. The elasticity doesn't compromise the durability of the durable denim!