Did you know that knitting is considered the new yoga? Yup, that's right. It is a life-changing habit that can calm your mind and body, while also providing you with numerous other health benefits. And the best thing is that everyone can learn this 'mind calming' technique. All it takes is stocking yourself with quality yarn and needles.
Speaking of knitting needles, there are some important things to have in mind before grabbing the first ones you see on the shelf. They can come in many sizes, styles and be made of various materials, so choosing the ones that you need for your project (no matter how big or small it is) can be confusing.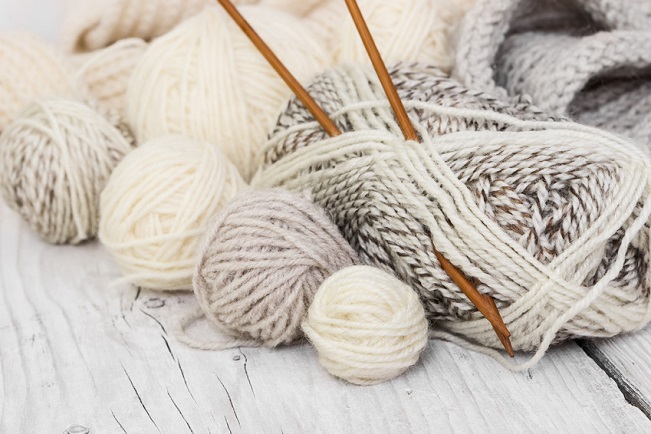 Types of Yarn Knitting Needles
Straight Needles
The first, most basic and most obvious type of needles are the straight ones, with one point at one end and a stopper or knob on the other. Usually, these crochet needles come in a set of two and are great for beginners because they are quite easy to use. The size of these needles can range between 22cm and 35cm, however, you can also find both shorter and longer sizes.
What you need to know is that the chosen needle material is closely related to the type of yarn you use, as some yarns can slide on a specific needle material. Generally speaking, straight needles can be made from aluminium, steel, plastic, wood and bamboo.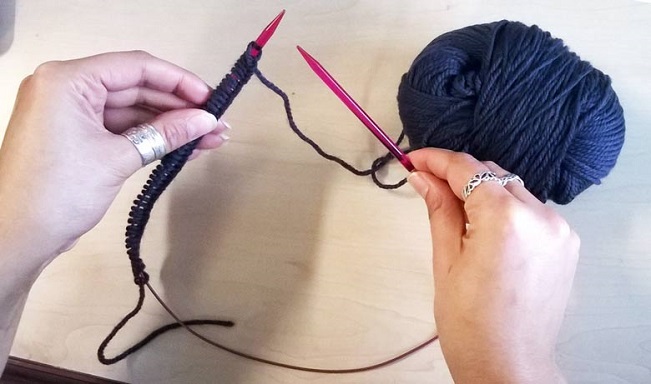 Circular Needles
If you are a beginner, you might find it strange, but the truth is that circular needles are the most commonly used and popular yarn knitting needles. They have a flexible cord that connects them and when seen closely, they look like one long knitting needle. The most important thing you should know about these needles is that you can invest in two types. The fixed type, where the ends and cord are permanently joined, or you can invest in ones that can be formed with interchangeable pieces.
Generally speaking, the size of these needles can range from 40cm to 122cm, however, they can also come in longer and shorter sizes. Just like with any other type of needles, these can also come in different materials like plastic, aluminium, steel, bamboo and wood. You can also choose between different cord thicknesses and materials like nylon and coated steel. These needles are mainly used for projects that need to be worked in round shapes like knitting hats, socks, sweaters, hoods, etc.
Interchangeable Needles
If you are one of those people who love the flexibility of circular needles but also likes to use different needles in different ways, then you would love interchangeable needles. Just like circular needles, they have a firm tip and a flexible cord, while giving you the opportunity to change the needle size and even the cord length. These needles also allow a cap to be attached on one of its ends so you can use them as straight needles as well.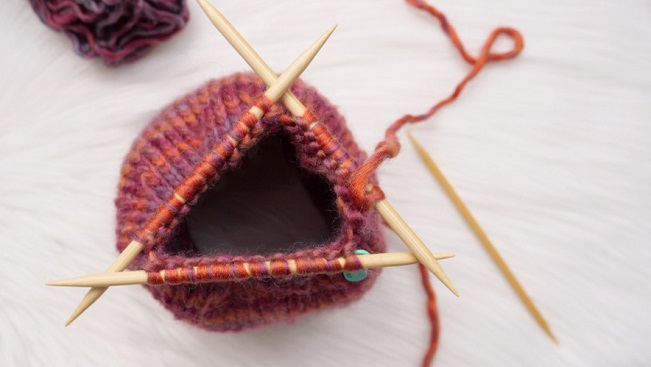 Double-Pointed Needles
Also known as DPNs, double-pointed needles are usually shorter than any other needles. As the name implies, they have points at both ends and usually come in sets of more than two needles, usually four or six. Except for the straight version of DPNs, you can also invest in double-pointed needles that have a bend or a flexible portion in the middle. These types of double point needles can come in sets of three.
Generally speaking, the size of these needles ranges between 12 – 20cm, where shorter needles are designed to be used for tiny projects like knitting small socks or mittens, while longer needles are great for knitting round or tubular-shaped things like hats. Regarding the material, these needles can come in many materials like wood, bamboo, steel, aluminium and plastic.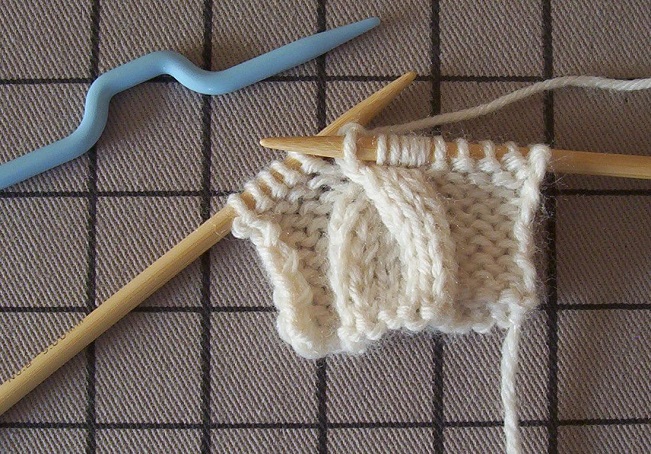 Cable Needles
The last but not least types of needles for knitting are cable needles. They are short, oddly-shaped needles with double points. They look like a hook and are designed to hold stitches when forming knitting cables. Although experienced knitters might not need cable needles for knitting cables, these needles are quite handy for keeping active stitches safe while moving them around.
As we already said, these needles are quite short, and they can come in fewer diametres because they can hold only a few stitches for a short period of time. When it comes to choosing the needle diameter, it is recommended to use the same size or smaller than the regular needles for the projects. Regarding the material, except in metal, bamboo, wood and plastic, these needles can able be available in glass version.
What Size Knitting Needles to Use for Chunky Yarn?
For bulky projects and yarns, you will need needles of US9-11 size, or metric size of 5.5mm – 8mm. For super bulky yarn, you will need US11 needle size or even more, metric size 5.5mm or more.