Sheds are simple, roofed structures that withstood the test of time despite their humble constructions. It's believed that people used garden sheds since the 1400s, but they gained their popularity during the Victorian era. Back then, people would put up their own sheds and use them as greenhouses or workshops, but it wasn't until the Second World War that prefab shed kits become more widely available.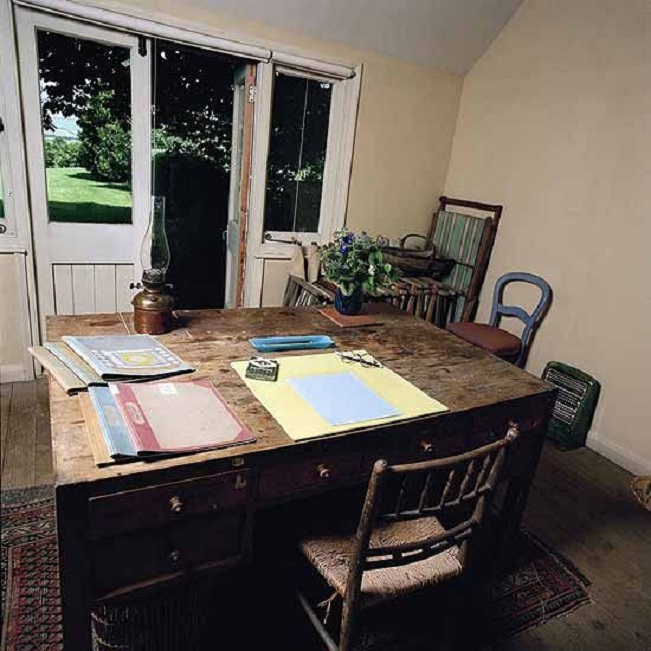 Through the years, sheds have witnessed some pretty awesome things, and people too! Do you know that some of the greatest writers did most of their work in their garden sheds? Roald Dahl, the author of Charlie and the Chocolate factory spend long hours in his humble shed where he came up with the most amazing stories. Virginia Woolf also found inspiration for her novels in her simple shed.
Nowadays, sheds may look simple, but they're made from advanced materials and come in different types and sizes depending on your needs. Besides acting as a shield against the scorching Sun, sheds offer plenty of other benefits which is why they deserve some special attention. The following intro into sheds will help you get a better grasp of shed kits and decide which type is best for you.
Garden Sheds
Garden sheds are a popular option for many homeowners because they're extremely versatile and perfectly fit in Aussie backyards. No matter if you need a large or small shed Australia has to offer a wide range of dimensions and different styles that'll fit your outdoor area like a glove. Dimensions range from 0.78m width, 0.78m depth and 1.15m height up to 5.96m width, 5.96 depth and 2.3m height, so you'll easily find the perfect shed that'll utilize your space.
You can also choose between different styles of roofs including flat, gable and skillion depending on your personal preference. Flat and skillion roofs are easy to build and this is why they're more affordable. However, the classic A-shaped gable roofs are more functional because their structure allows for rain and leaves to naturally slide on the ground without damaging the roof.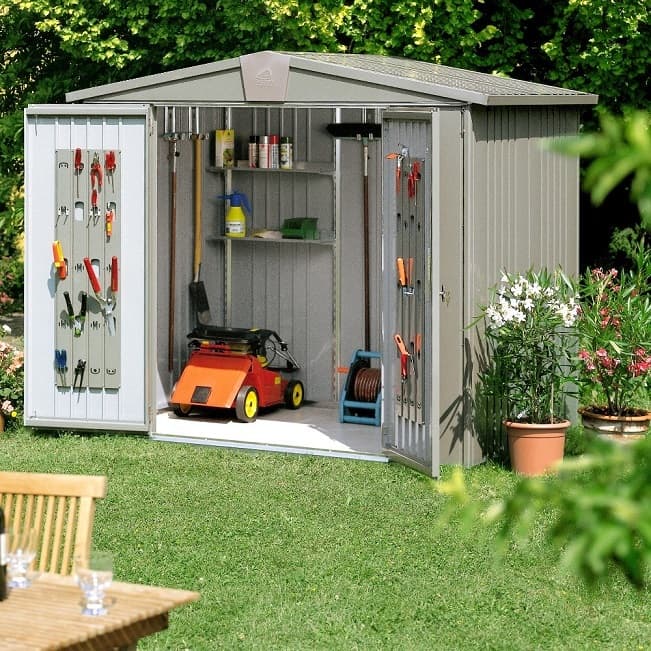 Moreover, there are a plethora of colours to choose from, including but not limited to classic cream, pale eucalyptus, woodland grey and monument, so you can rest assured that your garden shed won't mess up your aesthetic.
The benefits that garden and storage sheds offer are numerous. You can keep your gardening tools safe from the elements of nature, keep potentially dangerous chemicals away from young children and pets, secure your bike, reduce the clutter in your backyard and provide shelter for gentler plants.
Instead of using your garden shed as a storage unit, you can turn it into an awesome man cave and enjoy your home away from home.
Workshop Sheds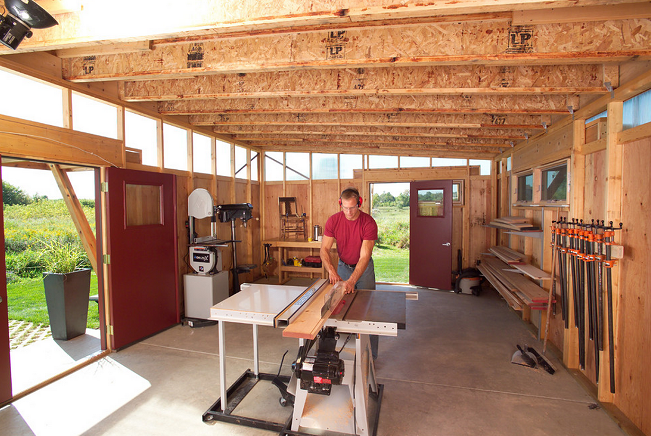 Workshop sheds are usually larger than most garden sheds, but they also come in the different colours and roof styles mentioned above. If you're in need of extra space for your hobbies and DIY projects, you should look for a prefab shed Australia wide instead of building one from scratch. That'll save you time and money, plus you won't have to put a lot of effort to assemble it and you can immediately start working on your arts and crafts.
While many people decide to build or buy wooden sheds because of aesthetics, you should know that this is a more expensive option and there's a lot of maintenance involved. Opt for sheds made from steel, colorbond or zincalume which are highly durable and relatively low maintenance. Plus, they're more affordable than wooden sheds and a more eco-friendly option.
You don't have to be arts and crafts wizard to make use of a spacious workshop shed. These are a great option for any serious gardener and heavy-duty equipment owner. Plus, you can use it to store unwieldy furniture that you no longer use, but you still don't want to throw it away.
Garage Shed Kits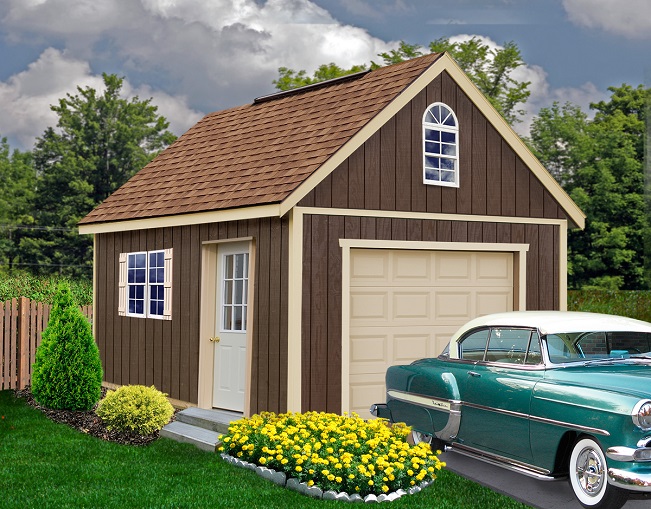 Garage kits are also widely used in Australia, not only because they protect vehicles from theft and the elements of nature, but also because they're convenient storage units. You can choose from single, double and triple car shelters depending on how much vehicles you have or how much space you need. Garage kits can come with barn and roller doors, both of which offer better use of space and security.
If you think that a garage made from steel may look basic or boring, think again. Garage kits today are nothing like the shabby units from the past. You can choose from different styles, finishes and colours to achieve your desired aesthetic. Even a bare, unpainted steel unit can complement any rustic or modern design, but with a little bit of creativity, you can achieve any look you want.
Other Benefits of Shed Kits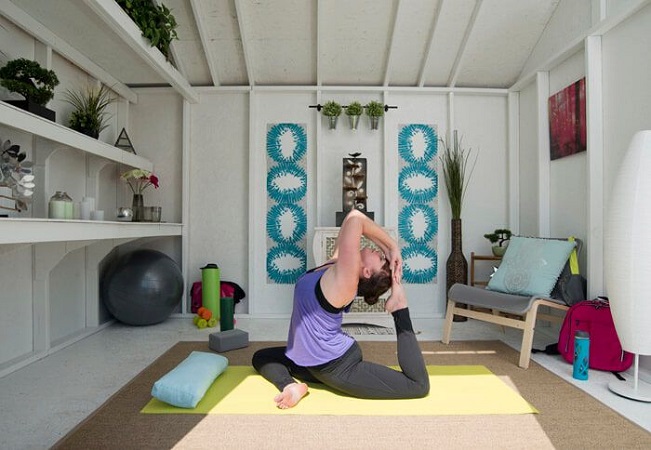 Despite offering some much-valued space for your stuff, shed kits can become anything you want. For instance, you can stack up on bright colours, fun toys and comfortable furniture and turn your shed into a kids' playhouse. Or you can buy a few yoga mats, dumbbells, kettlebells, jump ropes and get that body ready for summer. You can also create a shelter for your pets to cool off during hot, summer days. There're plenty of other DIY shed projects you can try out and if you need more ideas you can always get inspired online.
And finally, you should know that buying a shed is a small investment that'll increase your property resale value. In fact, storage sheds are among the top priorities of buyers. Even a small unit can give you the edge over other properties because everyone appreciates a neat, clutter-free backyard and some extra storage space.
All things considered, it's safe to say that sheds can be a wonderful addition to any Aussie garden. And who knows, maybe you'll find inspiration in your shed just as Roald Dahl did or maybe you'll invent something incredible in your garage and become the next business magnate.