The living room is a place where we spend most of our time and whether it's used for family bonding, watching the TV or entertaining guests – it's the centre of the home and therefore the most important room when it comes to decoration.
A living room needs to provide comfort and style, and to "finish off " this area of your home and add practicality and beauty – you can use throw blankets. This common accessory is able to instantly add texture, pattern, colour, warmth and loads of personality. If you're looking for some fresh inspiration or just need a couple of ideas to help you warm up your space, read on to find out how to elevate your design with these snug style-makers.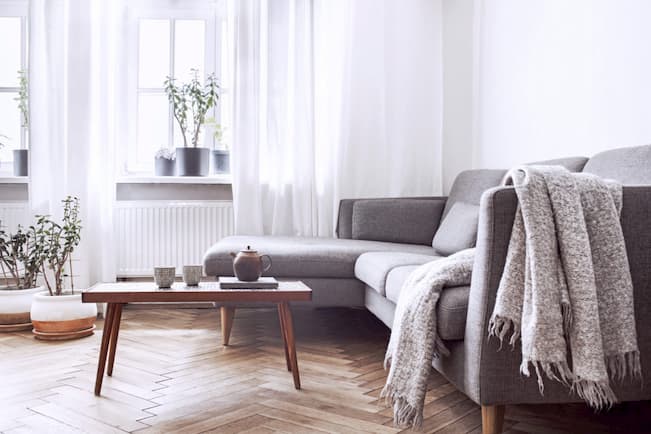 What Are Throw Blankets?
In the past, these small blankets were often hand-knitted or crocheted, used for both decorative and practical reasons (to keep you warm when the weather was cooler and to protect furnishings). Some blankets (made of wool) were often passed from generation to generation.
Today, you can find throw blankets made of different fabrics such as cotton, linen, wool, cashmere, velvet, fur and any other fabric you can think of. Natural fabrics, like linen, are rich in character and texture, providing an elegant touch. Cotton, for instance, is very lightweight, warm and breathable. And unlike many synthetic fabrics, it doesn't generate static electricity or attracts lint or animal hair. On the other hand, velvet looks extremely luxurious and feels irresistibly soft. And it's also important to mention that if you're looking for utmost warmth – nothing can compare with wool.
Throws for sale come in a wide range of colours and styles, too. Be it one-sided or reversible, printed, striped or knitted, these snug style makers are quite a unique and amazing element to incorporate into your living room decor (or any other area of your home).
How to Style a Throw Blanket?
You might have chosen the perfect fabric to amp up your living room comfort, but in case you're a novice decorator, you might feel confused about how to style the blanket the right way. These are our styling tips for a winning look: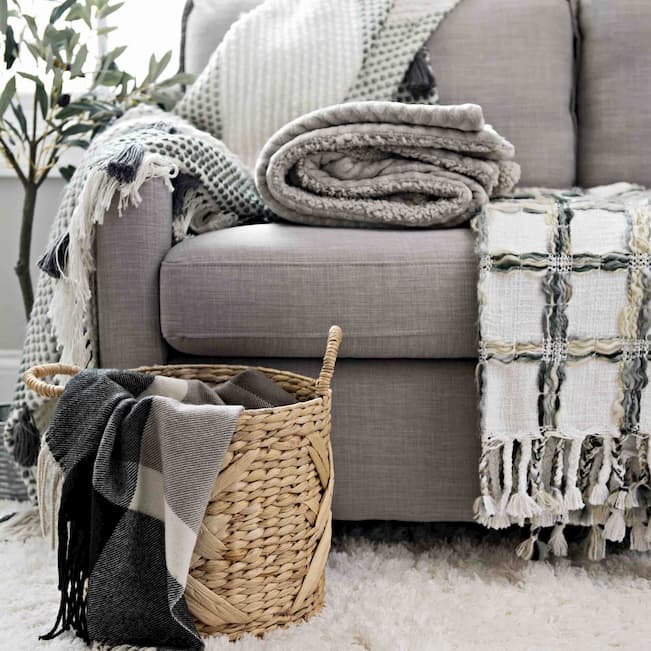 Drape It Over the Sofa
The most common, yet the trendiest way to style up your living room sofa is to decorate it with a throw blanket. There are different ways of doing it, like:
The fold and throw: Fold the throw in half vertically, take the middle of the folded edge and throw it to the corner of the sofa. You may even create ripples in the top layer of the blanket to achieve a cosy look.
Talking to the floor: This is the easiest style – just fold the throw in thirds lengthwise, drape it over the back of the sofa and then put it over the front of the sofa.
Over the cushion seat: Fold the blanket in half vertically twice, put it over the arm of the soda and stuck it into each side of the cushion.
Casual: This style is ideal if your throw has fringes because it shows them off. Fold the blanket unevenly and place it over the back of the sofa and drop to the front while exposing both edges. Fringes will give a more comfy look.
Throw It on an Armchair
Most homeowners have an armchair which is just the right accessory  in a living space as it's a unique, yet practical piece of furniture. Traditionally, people style armchairs with cushions. But the trend nowadays has taken a new turn – styling a modern armchair with a throw blanket. Simply throw the blanket over the armchair and you'll get an attractive look and an inviting place to sit and relax.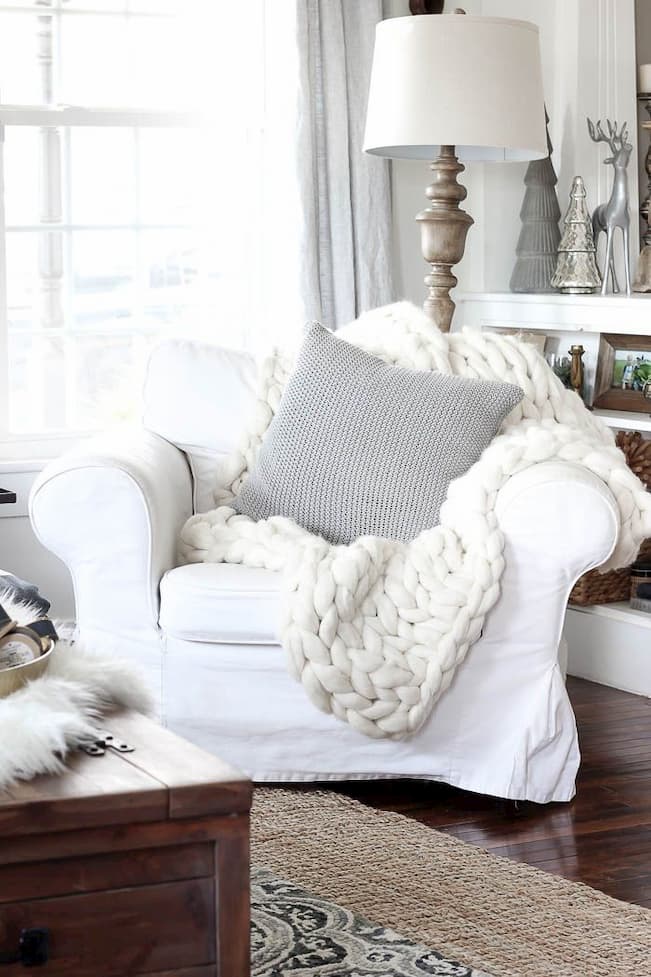 Enhance the Look of an Ottoman
The ottoman is a versatile piece of furniture  that you can use as a footstool, extra sitting space or even a unique coffee table. To enhance its look, place one edge of a blanket on the corner of the ottoman and let the other edge fall and touch the floor. To keep it from falling down completely, you can place some beautiful, heavy decoration pieces over it.
Put Funky Throws in a Basket
You can keep the lovely and funky blanket throws in a large, decorative basket that can serve as storage and an accent piece at the same time. Fold the blanket into quarters lengthwise, tuck the folded part into the basket and allow two ends to overlap. You can keep one side shorter than the other. This looks especially lovely when there are more than two blankets. You can top one over the other and keep the edges out of the basket. You can simply keep the basket on the floor in the living room, dining room or placed on a side table.
Throw blankets add warmth and style to any area of your house, helping you create a cosy home the easy way.